HH

Semi Chip Prices Expected To Rise Through All Of 2021
Recently, we also wrote about how difficult it was becoming for U.S. companies to export chipmaking hardware to China due to trade restrictions. We also documented weeks ago how critical Taiwan would be in getting the semiconductor industry back up and running. We noted that Taiwan Semiconductor Manufacturing was rushing to try and build new facilities through the Chinese New Year in order to meet demand.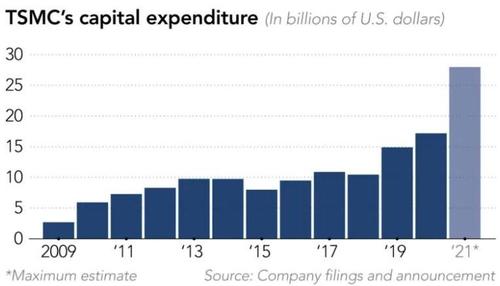 TSMC is one of the biggest suppliers of chips to companies like Apple, Google, and Qualcomm. As a result of a worldwide shortage in chips that was brought on due to the pandemic, they are now rushing to try and get a new factory in the southern Taiwanese city of Tainan built. Construction of the new facility will take place throughout 2021, with completion expected in 2022.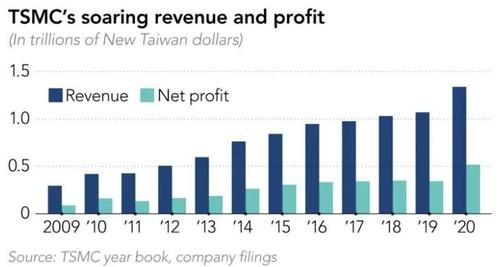 Earlier in 2021, we noted that the semi situation had been turning dire and was now being referred to as the "most serious shortage in years". Qualcomm's CEO said last month that there were now shortages "across the board".
And it wasn't just Qualcomm executives speaking out: other industry leaders warned in recent weeks that they are susceptible to the shortages. Apple said recently that its new high-end iPhones were on hold due to a shortage of components. NXP Semiconductors has also warned that the problems are no longer just confined to the auto industry. Sony also said last week it may not be able to fully meet the demand for its new gaming console in 2021 due to the shortage. Companies like Lenovo have also been feeling the crunch.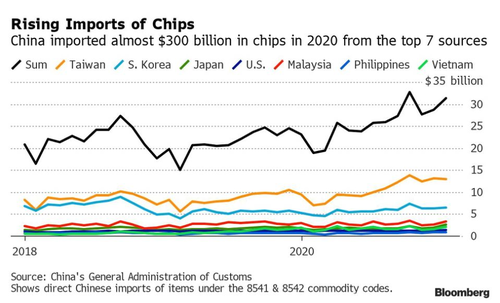 Disclaimer: Copyright ©2009-2021 ZeroHedge.com/ABC Media, LTD; All Rights Reserved. Zero Hedge is intended for Mature Audiences. Familiarize yourself with our legal and use policies every time ...
more