HH

Semi Chip Prices Expected To Rise Through All Of 2021
It shouldn't be any surprise that given the current shortage in semiconductors, prices could continue to rise for the better part of 2021.
This month alone, suppliers like Japan's top silicone producer, Shin-Etsu Chemical Co. Ltd. marked up prices between 10% and 20%, according to Caixin, who reported that growing input costs and supply disruptions could be tide that continues to push up prices.
Shin-Etsu blamed their price hikes on the rising cost of silicon metal, which they said was a result of demand out of China.
Names like Semiconductor Manufacturing International Corp. (SMIC), United Microelectronics Corp., and Powerchip Semiconductor Manufacturing Corp. have all announced intentions to raise prices in a similar fashion. Taiwan Semiconductor Manufacturing Co. Ltd. has also said prices are coming in the form of suspending wafer price reductions beginning December 31 this year.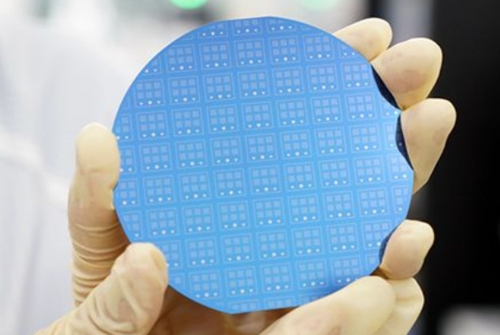 One Jiangsu diode manufacturer said its suppliers had raised prices five times since the second half of 2020. The hikes represented a total markup of between 30% and 40%, including a new 10% hike that came into effect last week. The same firm's inventory was at "half their normal level", Caixin reported.
One semiconductor salesman said: "The whole industry is scrambling for (chips), and it's hard for us to make a purchase."
We have written for the last couple of months about how the shortage has wreaked chaos on the auto industry so far in 2021.
Just weeks ago we noted that Samsung was the latest to join the chorus of companies stating they were being negatively affected by the semi shortage. The company said the current crisis is "very serious" and that it "poses a slight problem" for the electronics company heading into the second quarter. The company continues to try and address supply issues, Reuters reported that CEO and mobile chief Koh Dong-jin said at Samsung's recent annual general meeting.
Disclaimer: Copyright ©2009-2021 ZeroHedge.com/ABC Media, LTD; All Rights Reserved. Zero Hedge is intended for Mature Audiences. Familiarize yourself with our legal and use policies every time ...
more