Salesforce In Talks To Buy Slack, Shares Jump 38%, More To Go?
Shares of Slack (WORK) jumped nearly 38% higher after the Wall Street Journal reported that Salesforce (CRM) is holding talks to buy the company. According to sources, a deal could be confirmed as early as next week!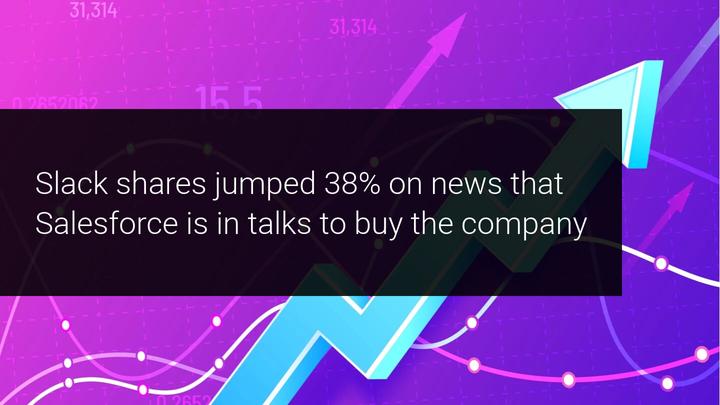 No details have been released on how much the deal would be worth but Slack's market capitalization surged to more than $20 billion following the news announcement. Salesforce has been on a spending spree in recent years, snapping up companies such as MuleSoft for $6.5 billion in 2018 and Tableau for $15.3 billion in 2019.
Most analysts have reported this is a good move for Salesforce to build out its collaboration engine as its cloud division grows.
While Slack had more than 12 million daily active users in 2019, its biggest competitor, Microsoft's Teams communications app (MSFT) has more than 115 million daily active users. A deal with Salesforce could help Slack tap into the vast amount of customers the company already has.
Disclaimer: The given data provides additional information regarding all analysis, estimates, prognosis, forecasts or other similar assessments or information (hereinafter "Analysis") ...
more