Salesforce Buys Slack For $27.7 Billion
On November 25, the first rumors of the Salesforce (CRM) purchase of Slack (WORK) arose after the "The Wall Street Journal" published a piece in which it indicated that Salesforce had started negotiations for buying this internal organization and communication platform for companies.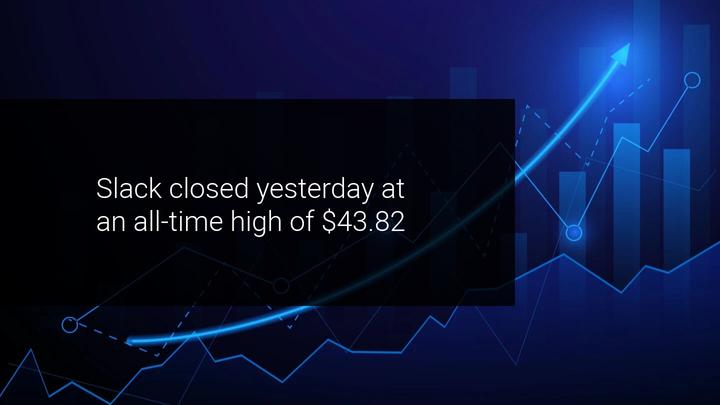 This news triggered Slack's share price on the stock market by 37.42%, taking the company towards its previous all-time highs. Finally, these rumors came true yesterday, with the confirmation of the purchase for 27.7 billion, in an operation that will include a cash payment of $26.76 and 0.0776 shares of Salesforce for each share of Slack.
This is a new step in the war between Microsoft and Salesforce to become the leading provider of enterprise software, as Salesforce has made several purchases in recent years and the transition of this new acquisition is expected to be completed in 2022.
As we can see, the value of the Slack share has experienced a strong boost since these rumors began. Closing yesterday at an all-time high of $43.82, its main current support level is its previous resistance level (red). This momentum has led the stochastic indicator to go into overbought:
(Click on image to enlarge)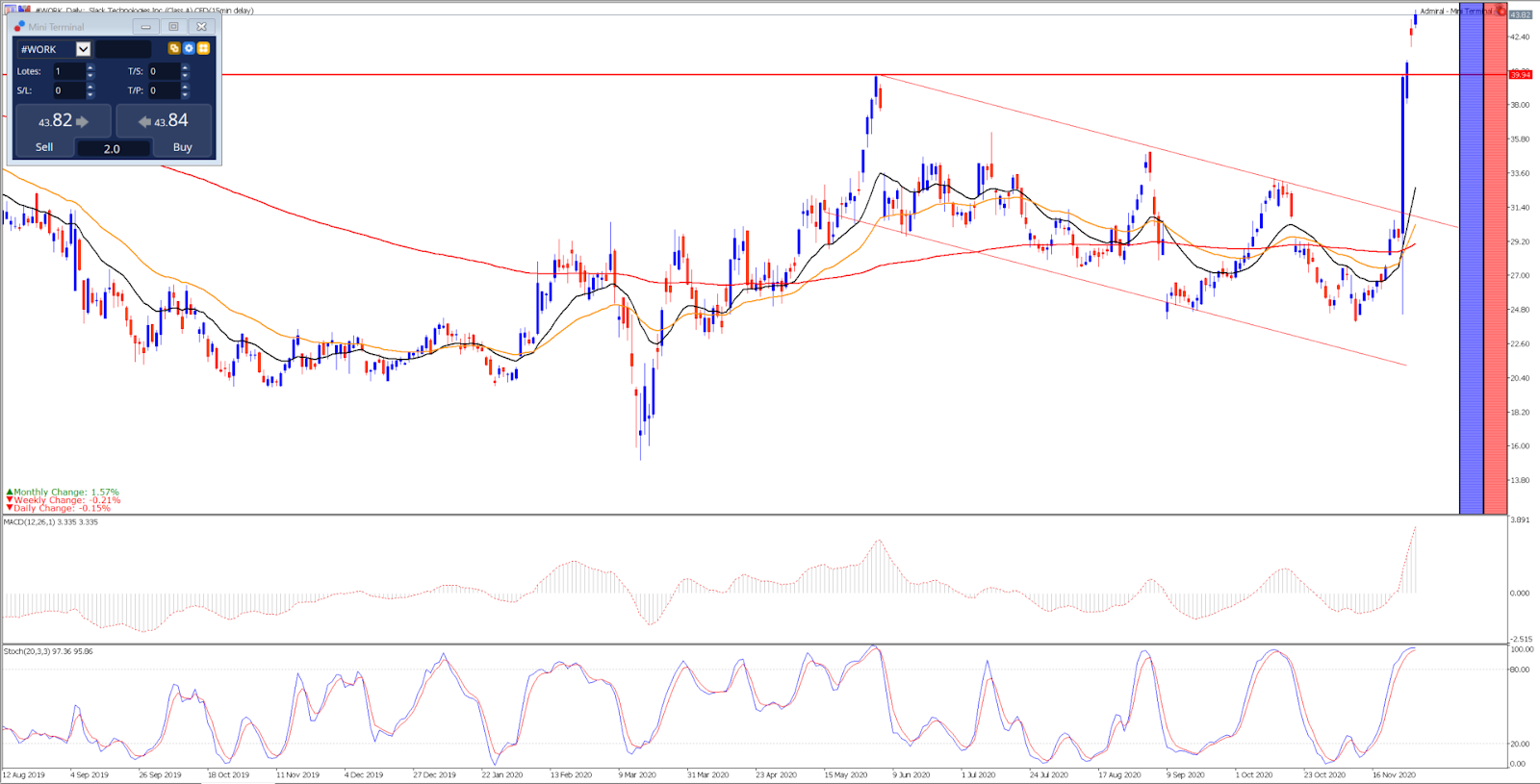 Source: Admiral Markets MetaTrader 5 Supreme Edition platform, Slack daily chart (from August 12, 2019, to December 1, 2020). Completed: December 1, 2020. Note: Past performance is not a reliable indicator of future results or future performance.
Slack debuted on the stock market in June 2019 and closed the year down 41.79%. So far, in 2020 Slack has appreciated 95% on the stock market.
For its part, after the announcement, Salesforce shares closed with a decrease of 1.81% due to the fact that its debt level will foreseeably be increased to face this new acquisition, continuing its lateral trend with a downward bias of recent weeks with its main support level being the lows of October 30, in the red band. However, so far in 2020, the company has appreciated 48% on the stock market. In the past five years it only closed negatively in 2016.
Disclaimer: The given data provides additional information regarding all analysis, estimates, prognosis, forecasts or other similar assessments or information (hereinafter "Analysis") ...
more