Ryanair Announces Third Quarter Underlying Pre-Tax Loss Of 22.1m
The news comes two weeks after Ryanair cut its full-year profit forecast for the second time
Low-cost airline Ryanair Holdings has announced a third-quarter underlying pre-tax loss of €22.1m and warned that it does not expect fares to rise this summer. The loss, which excludes €61.5m of exceptional charges at its Lauda operations, compares to group profits of €113m in the same period a year earlier. Revenues increased by 9% over the period, to €1.53bn, as passenger numbers advanced by 8% to 33m.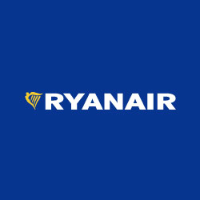 The news comes two weeks after Ryanair cut its full-year profit forecast for the second time in four months, blaming reduced air fares.
The company says it expects lower prices to continue through this year, driven by excess short-haul capacity and the recent fall in oil prices. Ryanair also announced that chairman David Bonderman will step down by September 2020 after 24 years in the job.
He will be succeeded by Stan McCarthy, a former chief executive of food company Kerry Group, who joined Ryanair's board in May 2017. Michael O'Leary will move to become group chief executive, while a new CEO of Ryanair will be appointed over the next 12 months.
Disclaimer: Past performance is no guarantee of future results. Inherent in any investment is the potential for loss. This material is being provided for informational purposes only and nothing ...
more