Russell 2000 Closes Above 50-Day SMA. Reconstitution Play
Do you have exposure to small-cap equities? How do the small-caps measure up versus the large-caps at this moment?
There is always opportunity somewhere, and we do our best to find it. Not only in trading and business, but in life too. So, what can we find today in the markets?
Yesterday, the Russell 2000 (RUT) closed above its 50-day simple moving average, a welcome sign for small-cap bulls. The index has lagged behind its large-cap counterparts as of late and hasn't closed above its 50-day moving average since May 7th.
After taking the pulse of the markets and digesting the opinions of other participants, it can be challenging to get excited about an SPX at 4200 and with a 44.58 P/E ratio (trailing twelve months). So, more aggressive swing traders tend to look elsewhere in the hunt for return.
A quick note on the SPX P/E ratio (ttm):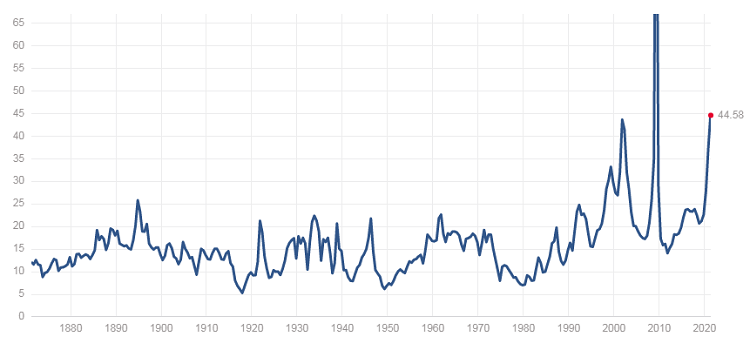 Figure 1 - S&P 500 PE Ratio 1870 - 2021. Source multpl.com
Talk about a long-term chart. Anyway, this does look like a potential head and shoulders setup here, although it looks like current levels have exceeded the neckline. Food for thought. At what point is the S&P 500 fundamentally overvalued?
Let's get back to small caps.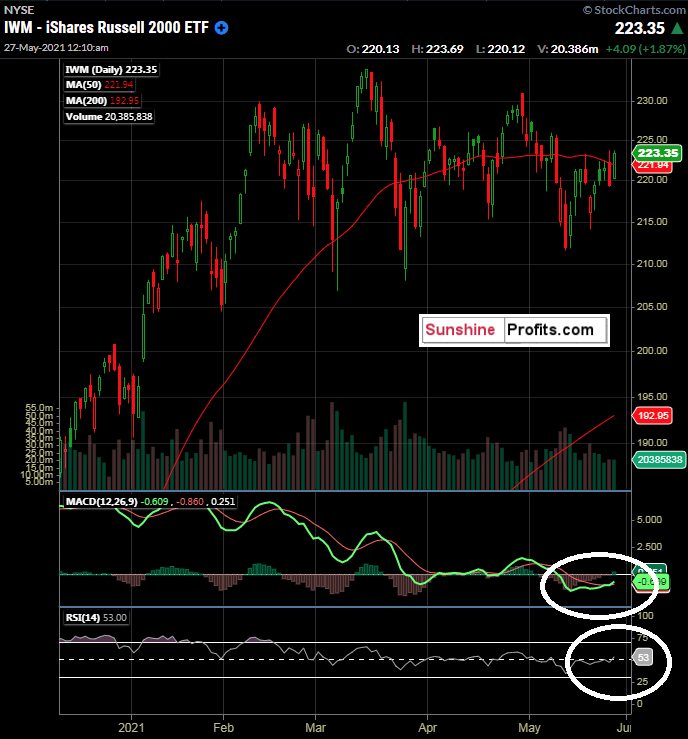 Figure 2 - IWM iShares Russell 2000 ETF December 10, 2020 - May 26, 2021. Source stockcharts.com
Above, we see the close above the 50-day moving average, the MACD(12,26,9) fast/slow line cross approaching the zero line, and the RSI(14) crossing 50. This, my friends, is visual Mozart to me; a confluence of indicators. Of course, nothing works all of the time, but when multiple technicals can be stacked in your favor, a distinct advantage can be created.
Wednesday's settlements had the SPY up 0.20% on the day, the DIA up 0.03%, the QQQ up 0.35%, and the IWM up 1.87%. A whopping change in tune from the recent large-cap money flow theme. It is certainly worth noting and perhaps utilizing for adjustment and/or speculation.
Disclaimer: This content is for informational and analytical purposes only. All essays, research, and information found above represent analyses and opinions of Rafael Zorabedian, and Sunshine ...
more