Roku's Business Is Not What You Think
But the OS - or "platform", as the company calls it - is a different story.
Whenever you fire your Roku box up, you land in the OS launcher screen. That area on the right there? What do you know, a nice big space to sell ads against!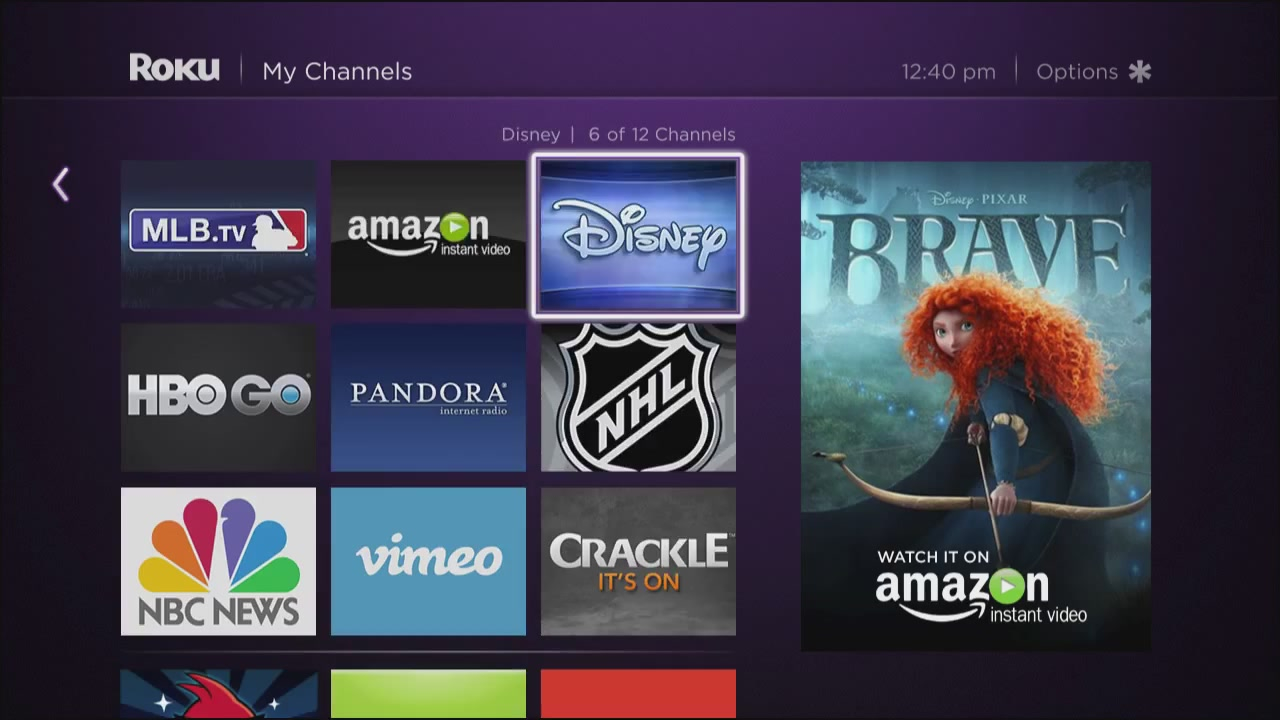 That's far from the only ad inventory Roku has access to. The Roku Channel offers free-to-watch popular movies, which Roku sells ad time against. Many of Roku's "free" channels are ad supported, with Roku having access to all or some of the ad time on many of those channels (not all of them).
While selling ads is the biggest piece of the company's Platform business, there are some auxiliary sales as well. See those Netflix, Amazon, Pandora, YouTube, etc. buttons on your Roku remote? The company was paid to put them there. Additionally, some TV brands have licensed the right to include Roku OS right into their television set, another source of revenue.
All told, Platform revenue is 44% of total sales, and growing rapidly. In fact, it more than doubled in 2017, and has increased more than three-fold over the past two years. Even better, Platform revenue carries a gross margin near 75%, meaning that already it makes up 85% of Roku's gross profitability. Completing the trifecta of good news, Platform sales are far more recurring and reliable in nature than hardware sales, giving the company a firmer footing from which to expand their business.
Bottom line here? Roku is not really a commodity hardware maker. It is more of a consumer digital video advertising platform.
Now, The Bad News
So, Roku's business model isn't as bad as might be feared. That's the good news.
But I wouldn't call this a slam-dunk "green dot" business model. Not by a long shot.
The main problem? Competition. The second problem? No meaningful economic moat to protect against that competition.
We've touched on this a bit already. Roku is far from the only option to access streaming content. If you like the Apple ecosystem, you can either stick to streaming from your iPhone or iPad, or you can purchase an Apple TV and stream through there. If you like Google, well, you can stream on your Android device or buy a ChromeCast. Amazon? Fire TV stick. Gamer? You can access all these streaming platforms through Xbox or PlayStation devices. Smart TV owner? A lot of these have streaming apps built right in. Cable subscriber? Xfinity and other cable platforms are increasingly offering streaming services as add-on applications.
Disclosure: See below for our
Business Model Diligence on the firm, and check out all of our ratings with our