Roku (ROKU) To Report Q1 Earnings: What's In The Cards?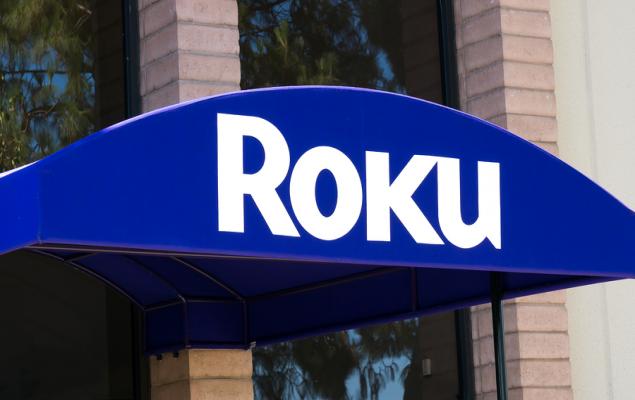 Image: Bigstock
Roku, Inc. (ROKU - Free Report) is set to report first-quarter 2019 results on May 8 after the close.
The company's earnings beat the Zacks Consensus Estimate in the trailing four quarters, delivering average positive surprise of 84.26%.
In the last reported quarter, Roku's active accounts increased 40% year over year to 27.1 million. Additionally, average revenue per user (ARPU) increased 30% to $17.95 (on a trailing 12-month basis).
Roku, Inc. Price and EPS Surprise
(Click on image to enlarge)
Roku, Inc. Price and EPS Surprise | Roku, Inc. Quote
The Zacks Consensus Estimate for first-quarter active accounts and ARPU is pegged at 28.39 million and $19.02, respectively.
The Zacks Consensus Estimate for first-quarter revenues is currently pegged at $189.1 million, which indicates growth of 38.4% from the year-ago reported figure. Management anticipates revenues in the range of $185-$190 million.
The consensus estimate for loss has been steady at 24 cents over the past seven days.
Let's see how things are shaping up prior to this announcement.
Key Factors to Consider
Roku's first-quarter 2019 results are likely to benefit from the popularity of The Roku Channel.
The free-to-watch channel, which allows users to watch about 10,000 movies and TV shows, is likely to boost user engagement. Additionally, in the to-be-reported quarter, Roku added more than 25 premium subscription partners including STARZ, SHOWTIME, and EPIX to The Roku Channel. With the feature, users can access their premium accounts or subscribe to new ones.
The ability to access free and premium content at one place is likely to attract users. This is expected to boost Roku's active accounts in first-quarter 2019. Moreover, growing active accounts is expected to attract advertisers to the platform.
Further, with Roku marketplace that allows marketers to buy targeted ads, we expect the company to monetize the ad load in the to-be-reported quarter.
You can uncover the best stocks to buy or sell before they're reported with our more