Roblox Stock Forecast 2025: 109% Growth Potential
Roblox Corp. (NASDAQ: RBLX) stock went public in March, and retail investors have since flooded into the stock. Shares started trading at $45, and it shot as high as $99 after that. That means some early investors enjoyed a 120% return.
Have investors missed out on the gains, or is this just the start for the game-maker?
Today, you can pick up Roblox shares for about $84. And you may consider it after checking out this Roblox stock forecast for 2025.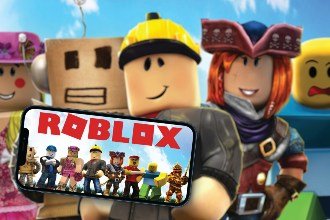 This gaming company is beating down projections left and right. And it recently got a catalyst that could push the stock even further.
What just happened with Apple Inc. (NASDAQ: AAPL) lays new, fertile ground for mobile gaming companies with business models like Roblox. And Roblox happens to be one of the foremost names in this unique industry.
Here's what Roblox does - then we'll get to why shares are expected to move higher over the next five years.
What Is Roblox?
Roblox gained millions of fans after becoming one of the first widely embraced platforms to let users play games made by other users. It serves a base of over 164 million people and counting.
Most of the company's biggest users are gamers under 20. The lure is that you don't need any coding experience to make games on the Roblox platform. The block-based system makes it easy to design and share your games quickly.
Roblox games can go viral after they've been shared over social media. Products developed in the game can even be monetized through something called "Robux." Users can pay each other in Robux for their creations, and those can be converted into cold, hard cash.
Game platforms like these have come and gone before - Microsoft Corp.'s (NASDAQ: MSFT) Minecraft is a great example, similar in structure and adoption.
But Roblox could have much more to offer than many previous "fads." In addition, the company just got a catalyst with potential long-term repercussions...
Disclaimer: Any performance results described herein are not based on actual trading of securities but are instead based on a hypothetical trading account which entered and exited the suggested ...
more