Q2 2016 Saw The Greatest Corporate Earnings Gains Of All Time
When all those me-too passive mutual funds and ETFs take a fresh look at their holdings on September 20, they will need to ensure they have the proper percentages in the erstwhile Financials as well as in the new Real Estate sector. As the boss of Vanguard's ETF division. Rich Powers, recently said, "We're going to follow the changes in the benchmark.Latitude to depart very materially from that is limited." [Emphasis mine.]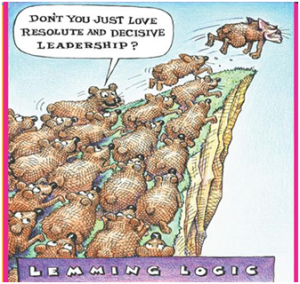 My analysis leads me to conclude that all those expecting a big jump in interest rates that will add to banker's profitability are about a year too early. I see banks and even most insurers, normally one of my favorite industries, struggling. But real estate tends to march to a different drummer than the rest of the financials. Lots of gurus disagree with me -- that's what makes ball games and stock markets so interesting:
Peter Stournaras, the portfolio manager of the BlackRock Large Cap Series Funds recently said, "I think financials [that is, the banks and insurers] are the most attractive part of the market." He is staying away from REITs.
There are reasons for investor unease about real estate in general. One, of course, is the devastation wrought by the housing bubble created in 2006-2007 as a result of the abolition of redlining (a good thing) and the concurrent offering of mortgages to individuals with no ability to repay those loans (not so good) followed by the subsequent bundling or the least-creditworthy mortgages sold as AAA paper.
That one is history -- painful history but history nonetheless. After every real estate bust, the memory keeps most investors from taking advantage of excellent entry points. We warned our subscribers in the January 2006 issue of Investor's Edge (available upon request) based upon nothing but common sense and opening our eyes to the obvious. We sidestepped most of the subsequent real estate-related bust and perhaps, therefore, don't have the same adverse reaction today. (See chart below.)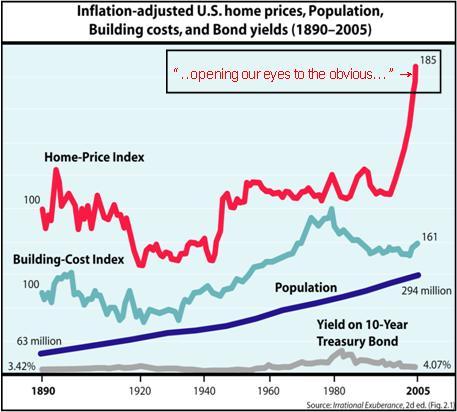 A second cause for hand-wringing by some is the belief that Millennials don't ever want to own their own home (or car, for that matter; it's the sharing economy, dude.) After all, one in three are quite happy living with mom and dad. Others don't mind sharing a place in town with roommates so they can take public transportation everywhere and be close to the good bars and restaurants. I disagree with this opinion, taken as gospel by most analysts.
I don't think Millennials are any different than those of us who came before. They're just doing everything every generation has done, but later. I left home at 17 to work my way through college. That was then. Today that survival pressure isn't as manifest. In many cases, mom and dad actually want you to stay home longer; after all, they're your best friends, not just your parents.
And going to college can be either a time to expand your horizons; even with work crushing my time in school, this was a magnificent and fondly-remembered time of my life. But for some, I imagine it effectively prolongs for four years their extended childhood. So they want to party and be social after even after school is finis. Who wouldn't?
But when they find true love, marry and start a family? With kids they themselves can now dote on? Is it still so cool to be able to bike to work if the nursery or day care is 5 miles away and you have to get the kids there in the rain? Can Uber or Lyft retain their luster when you are a soccer mom or daddy with your own full-time career and a spouse who travels for their own job? I don't think so.
Disclosure: I am/we are long GG, GROW.
more