E

Pure-Play Pot Stock Index Slowed To A Crawl Last Week
TM Editors Note: This article discusses one or more penny stocks and/or microcaps. Such stocks are readily manipulated; do your own careful due diligence.
---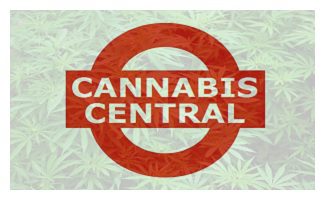 The munKNEE Pure-Play Pot Stock Index took a rest last week, up only 0.56% after having advanced by an amazing 25.6% during the first 2 weeks of February. 15 constituents went down and 15 went up in price. Details are as follows:
Index Performance
The Canadian Licensed Producer (LP) Category went up 1.4% last week with 5 of the 9 stocks within the category advancing and 4 declining but only 1 did so by 10% or more, namely:
Aphria (APHA): +19.5% to $20.25/share
while Hexo (HEXO) went up 8% during the week. Rubicon (ROMJF) declined the most at -6.2%. The remaining 6 stocks went up or down less than 5% for the week.
The U.S. Multi-State Operator (MSOs) Category went up 1.0% last week with 9 of the 21 constituents in the category advancing of which only 3 did so by +10%, namely:
HempFusion (CBDHF): +28.8% to $3.00/share
Indus (INDXF): +15.2% to $1.74/share
Harvest Health (HRVSF): +15.0% to $4.45/share
while Medicine Man (SHWZ) went up by 5.9%. cbdMD (YCBD) declined the most in the sub-category (-10.3%), followed by C21 Investments (CXXIF) by -8.0%, Jushi (JUSHF) by -7.8% and Harborside (HBORF) by -7.7%. The remaining 14 constituents were up or down over the week by less than 5%.
Further details regarding the equal-weighted munKNEE Pure-Play Pot Stock Index are as follows:
Only 30 stocks qualify for inclusion in the Index out of a total of over 225 (pure-play and ancillary) trading on North American exchanges.
The average market capitalization of the 30 constituents is US$1.5B, as follows:

10 have market caps ranging between $1.0B and $10.0B;
5 have market caps between $500M and $999M;
12 have market caps between $100M and $499M and
3 have market caps of less than $100M.
Visit munKNEE.com and register to receive our free Market Intelligence Report newsletter (sample more