E

Pure-Play Pot Stock Index Continued To Surge Last Week
TM Editors Note: This article discusses one or more penny stocks and/or microcaps. Such stocks are readily manipulated; do your own careful due diligence.
---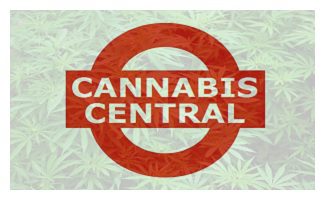 The munKNEE Pure-Play Pot Stock Index went up 18.8% last week with not even one constituent declining.
(For more extensive financial information, charts, news releases and articles, and up-to-the-minute stock prices click on the stock symbols provided by TalkMarkets. All currency amounts are in U.S. dollars. Go here to convert to another currency.)
Index Performance
The criteria for being included in the munKNEE Pure-Play Pot Stock Index is that the stock is consistently trading for a minimum of US$1/share and generates 100% of its revenue directly from the sale of cannabis products.
The ongoing surge in the price of marijuana stocks into February is primarily due to the expectation that the Democrats' winning the two Senate seats in Georgia giving them a majority in the Senate will result in the passage of more favorable Federal marijuana legalization in the U.S.
The Canadian Licensed Producer (LP) Category went up 19.6% last week with 9 of the 10 stocks within the category advancing of which 6 did by +15%, as follows:
Aurora (ACB), Canopy (CGC), and Valens (VLNCF) only went up 14.8%, 7.1%, and 6.4%, respectively, last week while there was No Change in the Rubicon (ROMJF) share price.
The U.S. Multi-State Operator (MSOs) Category went up 17.7% last week with all 20 constituents in the category advancing with 15 doing so by +15%, as follows:
Vireo Health (VREOF): +52.6% to $3.48/share
cbdMD (YCBD): +39.4% to $4.88/share
Harvest Health (HRVSF): +31.8% to $3.94/share
Jushi (JUSHF): +25.8% to $8.25/share
Medicine Man (SHWZ): +24.7% to $2.98/share
Cresco (CRLBF): +23.6% to $14.47/share
Charlotte's Web (CWBHF): +23.1% to $4.95/share
Curaleaf (CURLF): +19.4% to $15.88/share
Indus (INDXF): +18.9% to $1.32/share
Ayr (AYRWF): +18.5% to $31.50/share
TerrAscend (TRSSF): +17.5% to $14.26/share
Harborside (HBORF): +17.2% to $2.25/share
Planet 13 (PLNHF): +16.9% to $6.15/share
Columbia (CCHWF): +16.2% to $7.40/share
Trulieve (TCNNF): +16.0% to $46.37/share
Visit munKNEE.com and register to receive our free Market Intelligence Report newsletter (sample more