Pipelines' New Look
In late 2017 we created the investable American Energy Independence Index (AEITR). It's a market-cap weighted index of North American energy infrastructure companies. It includes some MLPs, because the structure still works for those not in need of external equity. But MLPs are kept at 20%, reflecting their diminished role.
The AEITR's limit on MLPs also means that funds linked to it aren't subject to corporate tax. A flawed tax structure has been a substantial drag on performance for MLP-dedicated funds. For example, the Alerian MLP ETF (AMLP) has a since inception return of 0.47% p.a., compared with its index of 2.75%. It's delivered less than a fifth of its index since 2010, in part because of a structure that requires it to pay corporate tax. Nobody would create such a fund today.
See MLP Funds Made for Uncle Sam for more detail.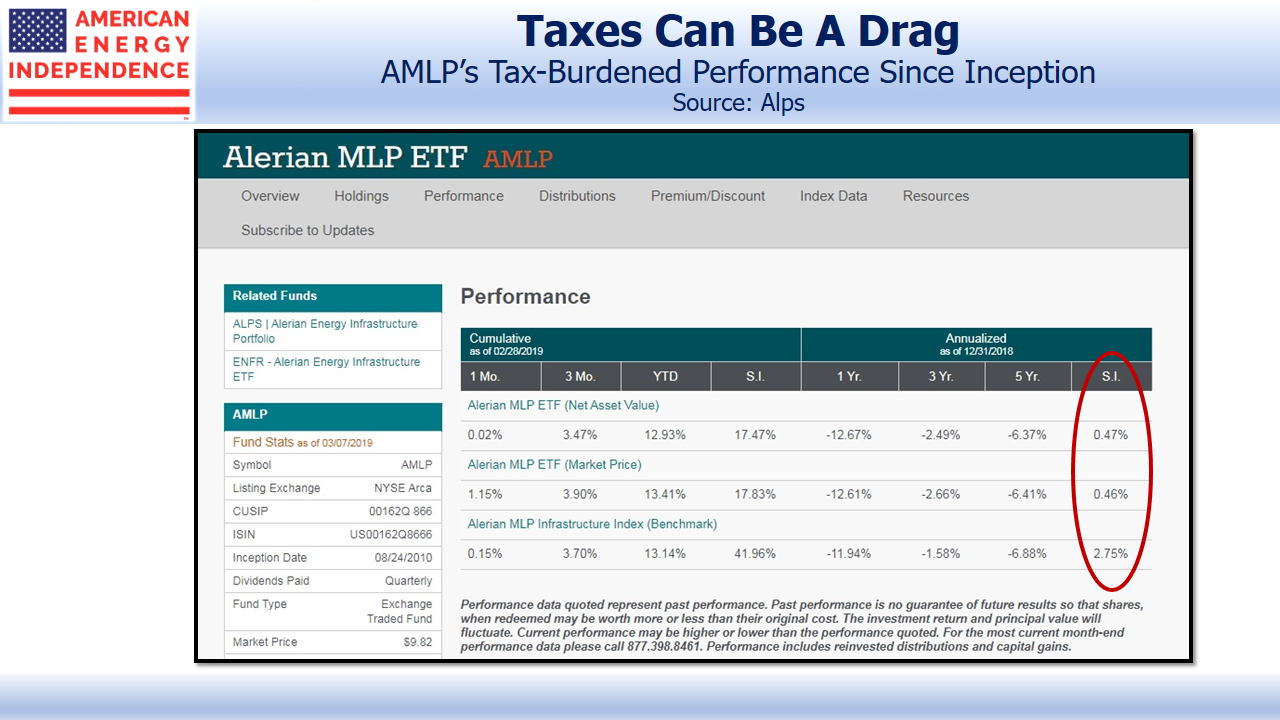 The Alerian MLP indices are becoming outdated, because they represent what the pipeline business used to be, before MLPs started converting to corporations. An MLP-only approach to energy infrastructure misses most of the sector. MLPs aren't going away, they're just becoming less important.
For the former MLPs who converted so as to lower their cost of capital, stock performance shows that these were good decisions. The AEITR's 80% allocation to corporations makes it more representative than the Alerian MLP Index (AMZX). Performance differences between the two are driven by how corporations are doing relative to MLPs. This year, AEITR is 5% ahead.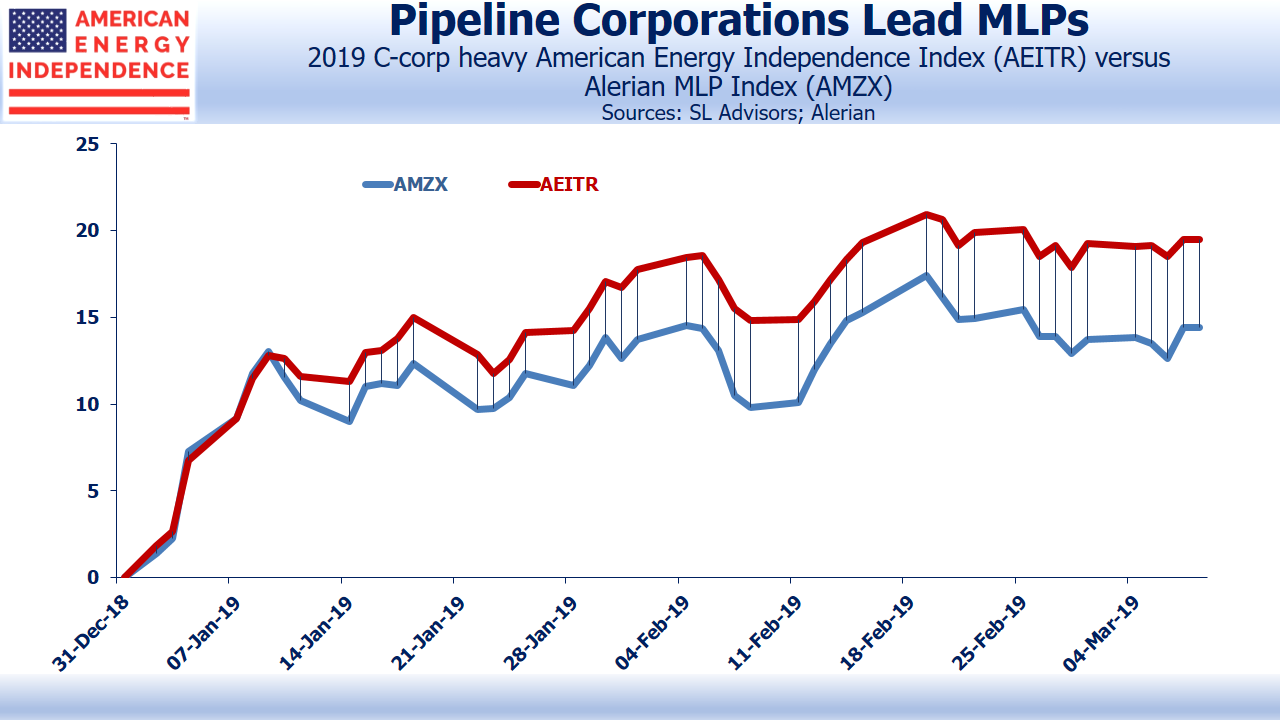 What's also encouraging is that it's coming with lower volatility. Since AEITR's creation in October 2017, it has had average daily moves of 1.5%, half that of AMZX. This makes sense, because the corporations that make up 80% of AEITR have a wider pool of investors. It's precisely why MLPs have been converting. A more diverse set of buyers means a deeper market, which lowers the risk for investors and thereby lowers the cost of capital for those companies.
Disclosure: We are invested in ENB, EPD, ET, KMI, MMP, OKE, PBA, SEMG, TRGP, TRP, WMB. We are short AMLP.
SL Advisors is the sub-advisor to the Catalyst MLP & Infrastructure Fund.To learn ...
more