Pipelines Get Adult Supervision…Private Equity
Last week's blog (see Plain Talk, Fuzzy Math) showed how Plains All American (PAA) miscalculates its cost of equity capital. Equity is the key component in a company's Weighted Average Cost of Capital (WACC). In the presentation from their investor day, it was too low. We received several comments from readers and investors on the topic. The energy industry has been plagued with executives who value growth in assets over achieving an appropriate Return On Invested Capital (ROIC). Profits come from ensuring that a company's assets earn a return higher than the cost of financing them, or that ROIC > WACC.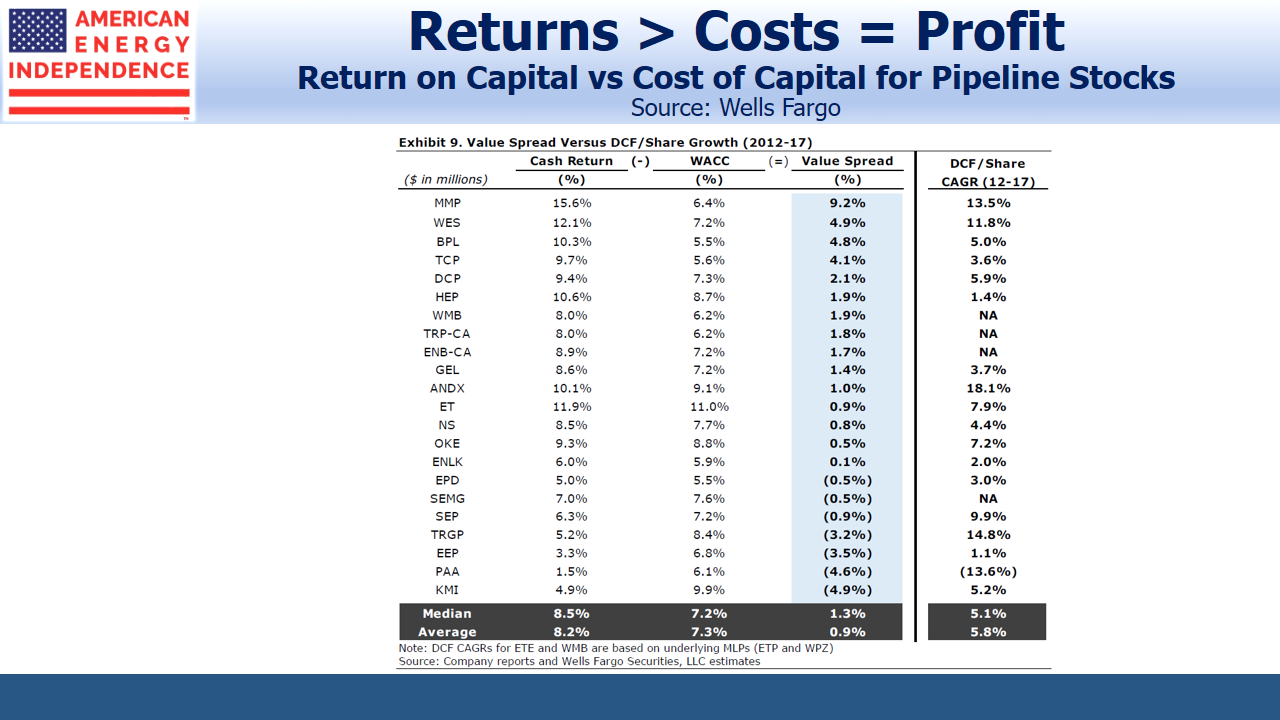 In one meeting with PAA, we asked if they'd considered selling themselves, since there's a case that the company's worth more in another's hands. "Not yet ready to retire" was the answer. Financial discipline comes in many forms.
In too many cases, a CEO's pay is directly linked to a company's size. Per share operating metrics and capital efficiency ought to dominate. Management teams often strive for growth, which can conflict with an owner's desire to earn a good return. Identifying companies where interests are more clearly aligned with investors is worthwhile.
Calculating ROIC for energy infrastructure businesses is tricky. Projects are funded over several years, and project-based returns are generally not disclosed. Therefore, some judgment is required. Wells Fargo made a serious attempt at calculating company-specific ROIC figures last year. A couple of companies (Enterprise Products and Plains) preferred their own methodology over that used by Wells Fargo, and their objections were duly noted in the research report. We explained in last week's blog why we disagreed with PAA's approach.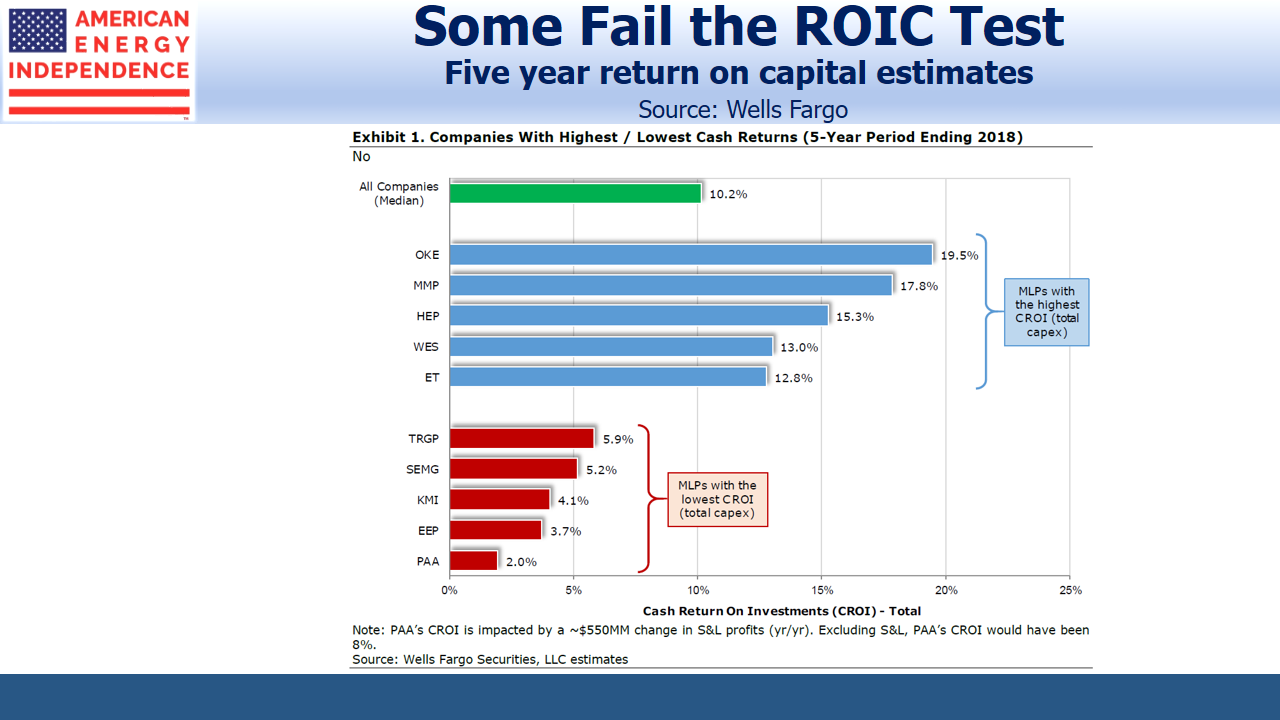 One solution to poor capital allocation decisions is to favor public companies with a significant private equity investor. At first this might seem odd. Private Equity (PE) has delivered mediocre results for investors (see a recent WSJ article, Private-Equity Firms Are Raising Bigger and Bigger Funds. They Often Don't Deliver). The problem for PE investors is the ubiquitous "2 and 20" fee structure, which is a big drag on returns and has created some fabulous fortunes. However, most PE managers are financially more astute than the typical pipeline company finance department. The best apply rigorous financial analysis, and investing alongside them can be an attractive proposition.
Disclosure: We invest in CEQP, ENCL, EPD,ET, LNG, KMI, TGE, PAA via Plains GP Holdings.
The information provided is for informational purposes only and investors should determine for ...
more