Pinterest Down After Earnings: Buying Opportunity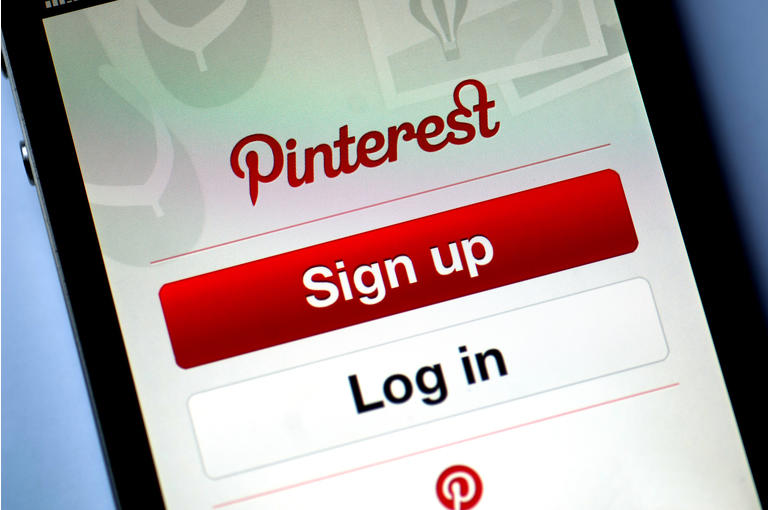 Photo by SeanShot/iStock Unreleased via Getty Images
Pinterest (PINS) stock was crashing by nearly 11% on Tuesday - March 27 - after the company released its earnings report for the first quarter of 2021. The financial numbers were actually very strong, but management provided fairly low - perhaps too conservative - guidance numbers for user growth.
The simplistic narrative would be that the numbers were great but growth is slowing down, so the stock deserves a lower valuation. That would make sense in theory, but I don't think it accurately describes the future.
Pinterest looks well-positioned to delivering vigorous revenue growth and expanding margins in the years ahead. If the business does well, the stock price should follow.
The Reason For The Decline
If you want to know the reason why Pinterest is down so much after the report, then you should look no further than the user growth numbers. The company ended the quarter with 478 million users, a year-over-year increase of 30%. The number was slightly below market expectations, but nothing to be too concerned about. International markets are clearly the main growth engine for the company in terms of users nowadays.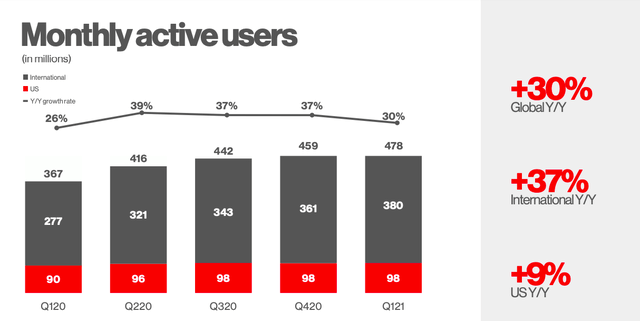 Source: Pinterest
However, user growth guidance was a big disappointment in the report. Management is expecting monthly active users to grow in the mid-teens next quarter, and user growth in the US is expected to be around flat on a year-to-year basis.
The main driver behind this modest user growth guidance is that management considers that the pandemic has pulled forward some of the longer-term user growth in recent months. After the reopening gained steam in the second half of March, management observed deceleration in user growth, especially in the US, where the company has a larger user base and the low hanging fruit has already been captured.
Management said that engagement levels from users gained in 2020 remained strong in the first quarter of 2021, but it also clarified that it has a limited understanding of how engagement levels will evolve in the future.
Disclosure: I am/we are long PINS, SHOP.
Disclaimer: I wrote this article myself, and it expresses my own opinions. I am not receiving compensation for it. I have no business relationship ...
more