PC Sales Well Poised For A Robust 2021: 5 Stocks To Track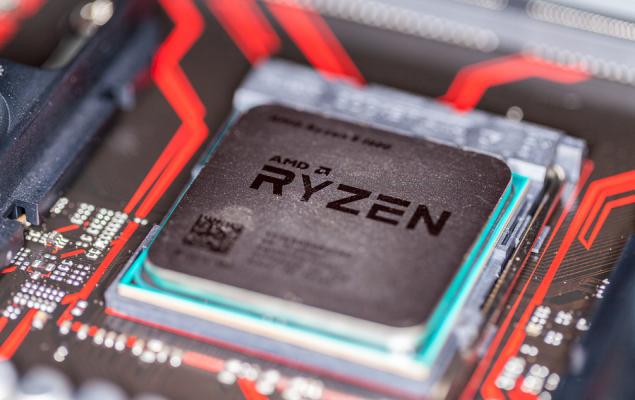 Image: Bigstock
Personal computers (PC) are expected to continue their good run in 2021 following robust sales last year owing mainly to the COVID-19 pandemic that compelled the world to work and learn remotely. Notably, per a report by Canalys, the global PC market is estimated to increase 8% in 2021 with total shipments being expected to rise to 496.8 million units, as quoted in a Business Wire article.
The article mentioned that the PC market will be aided by factors such as backlog of device orders from 2020 that are being boosted by workers and students, who are still affected by the pandemic-led restrictions. Moreover, the article stated that demand for Chromebooks and tablets should be robust this year and witness a rise of 30% and 8%, respectively, with the education segment continuing to be the key driver of growth. Canalys also expects the broader commercial segment to increase the deployments of Chromebooks and tablets.
Notably, PCs already saw strong shipments in 2020, increasing 13.1% annually, per a report by the International Data Corporation ("IDC"). In fact, IDC mentioned in the report that the last time the PC market saw such robust growth was in 2010 when the market witnessed year-over-year growth of 13.7%. Moreover, in the fourth quarter of 2020, global shipments of PCs rose 26.1% on a year-over-year basis.
The report further stated that gaming PCs and monitor sales saw all-time highs last year. This is because practicing of social distancing meant that people had to resort to various forms of entertainment at home in order to curb the risk of exposure to the virus.
In fact, reflective of the all-time high sales of gaming PCs, the United States saw robust growth in sales of gaming hardware last year. Per a report by the NPD Group, gaming hardware saw a double-digit percentage gain of 35% in 2020. Overall, the spending on video game products was also strong last year as consumers stayed engaged in gaming. Total spending on video game products in the United States reached $57 billion in 2020, witnessing a rise of 27% from 2019.
Disclaimer: Neither Zacks Investment Research, Inc. nor its Information Providers can guarantee the accuracy, completeness, timeliness, or correct sequencing of any of the Information on the Web ...
more