Partnering With Pipeline Protesters
Suppose that the owner of a pipeline operating at 100% capacity opposed the construction by a competitor seeking to meet unsatisfied demand. Or consider two operators of competing pipelines that agree to refrain from adding needed capacity. Such behavior would be anti-competitive, hurting consumers but good for the pipeline operators and their owners. Scarcity of pipeline capacity would allow higher tariffs and curtailed investment in new projects. Investors would cheer.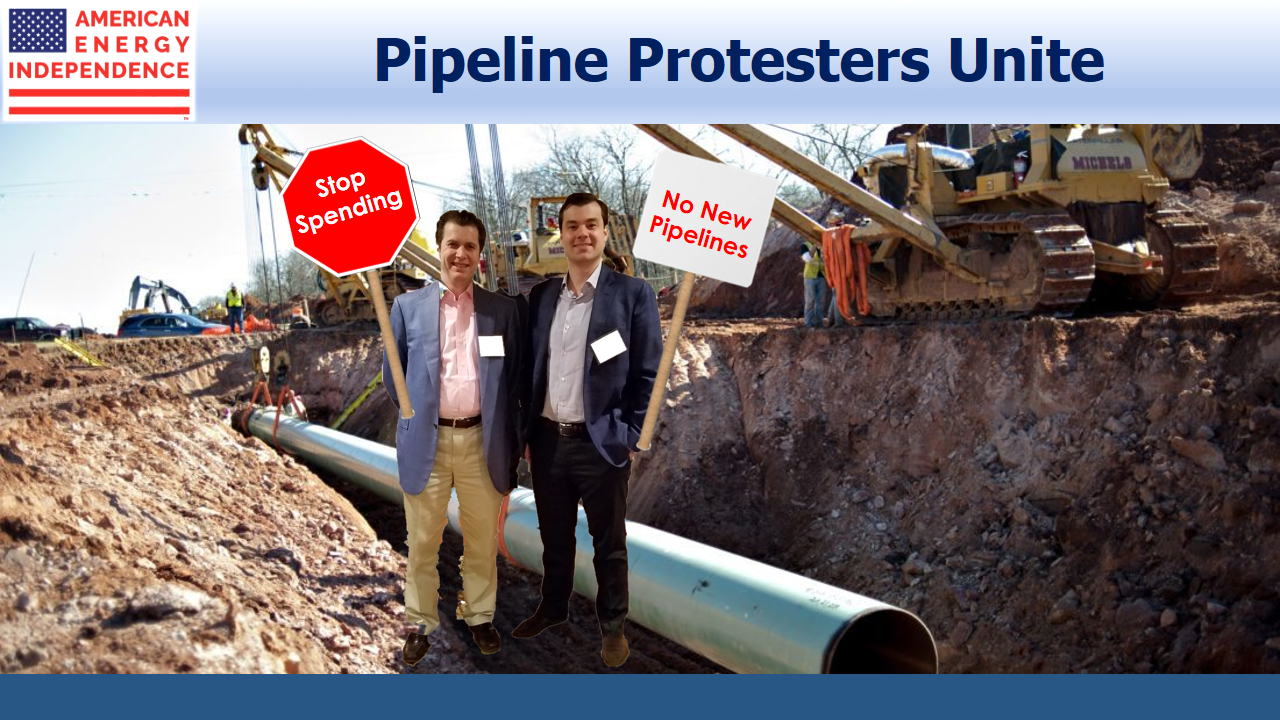 In many ways, the efforts of environmental extremists to oppose new pipeline construction has the same effect as if the pipeline operators themselves declined to invest in meeting new demand. Con Edison has placed a moratorium on new gas hookups across most of Westchester County, because of the inability to bring more gas into New York State.
Over the last decade, New York's residential gas consumption has jumped by 20%, and electricity generation has become increasingly dependent on gas-fired generators. When the state retires its two Indian Point nuclear reactors in 2020 and 2021, it will need to find a replacement for 25% of the power for New York City and Westchester county. Anti-nuclear groups call for renewables to replace the lost power, but that may be difficult as non-hydroelectric renewables account for just 6% of the current mix. Natural gas provides the largest share at 35%.
| | | |
| --- | --- | --- |
| Category | New York Net Electricity Generation thousand MWh | % of Electric Mix |
| Natural Gas-Fired | 3,343 | 35% |
| Nuclear | 2,796 | 29% |
| Hydroelectric | 2,710 | 28% |
| Nonhydroelectric Renewables | 608 | 6% |
| Coal-Fired | 66 | 1% |
| Petroleum-Fired | 12 | 0% |
Opponents of new pipelines want to impede consumption of natural gas in their quixotic effort to combat climate change. Although they would appear to share little common ground with pipeline investors, their success reduces the backlog of new projects, thereby lowering the sector's capex. Perversely, pipeline investors complaining about poor capital discipline are being helped by environmental activists.
Disclosure:
We are invested in WMB.
The information provided is for informational purposes only and investors should determine for themselves whether a particular service or product ...
more