PagerDuty Could Get Sacked When Lockup Expires
Early Market Performance
The underwriters priced the IPO at $24 per share. Its expected price range was originally $21 to $23. The stock closed on the first day of trading at $38.25 for a first-day return of 59.4%. The stock currently has a return from IPO of 22%.
Conclusion: Short PD Ahead of IPO Lockup Expiration
When the PagerDuty IPO lockup expires on October 8th, company insiders and pre-IPO shareholders will be able to sell more than 64 million shares of currently-restricted stock. The number of currently-restricted shares dwarfs the 9.7 million shares of PD offered in the IPO.
This group of pre-IPO shareholders and company insiders includes numerous executives and VC firms.
(Click on image to enlarge)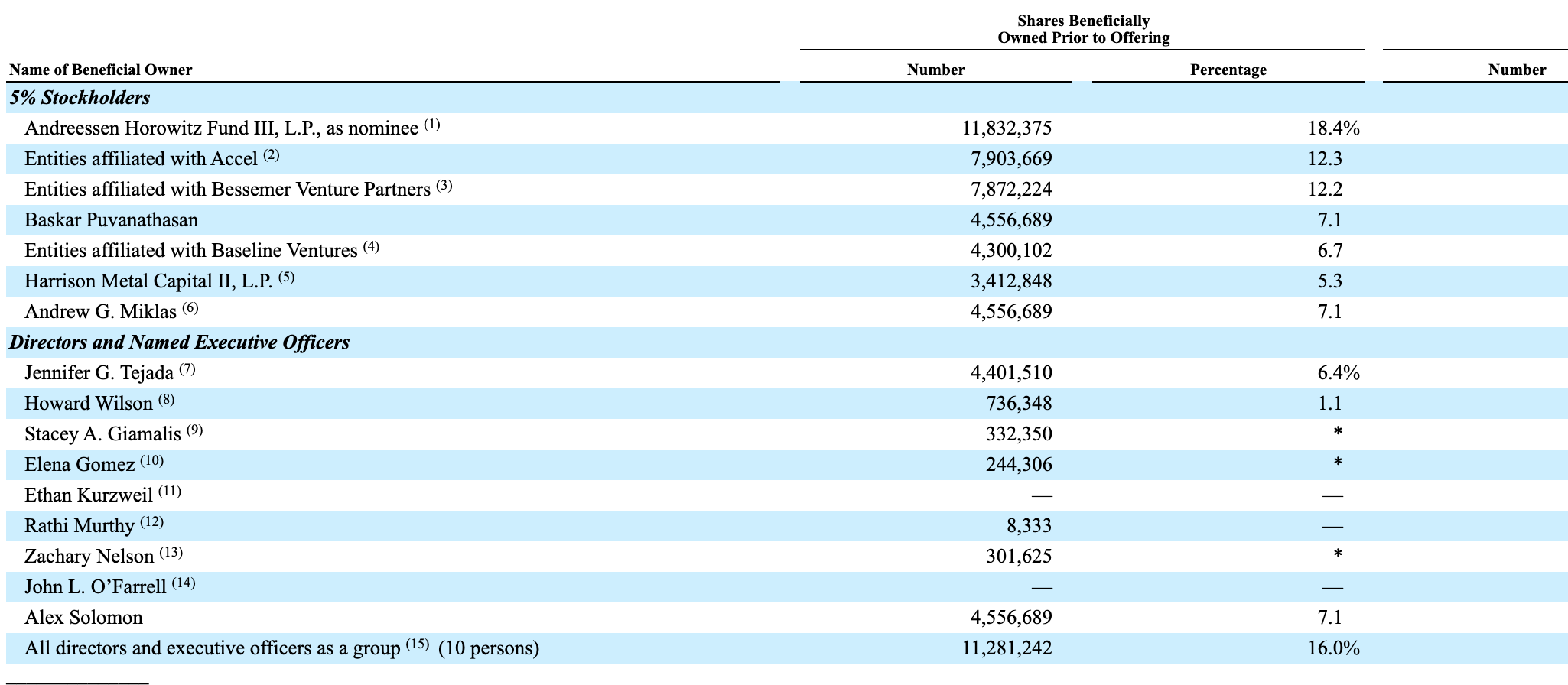 (Source: S-1/A)
Any significant sales of currently-restricted stock when the lockup expires could flood the secondary market and send PD's share price sharply lower in the short-term. Aggressive, risk-tolerant investors should consider shorting shares of PD ahead of the company's October 8th lockup expiration. Interested investors should cover short positions during the October 9th and October 10th trading sessions.
Disclosure: I am/we are short PD.
Disclaimer: I wrote this article myself, and it expresses my own opinions. I am not receiving compensation for it. I have no business relationship with any ...
more