Nike Sues Maker Of "Satan Shoes" That Stoked Boycott Threats
Shares of Nike moved lower during extended trading hours last night, a move that continued into Tuesday's session.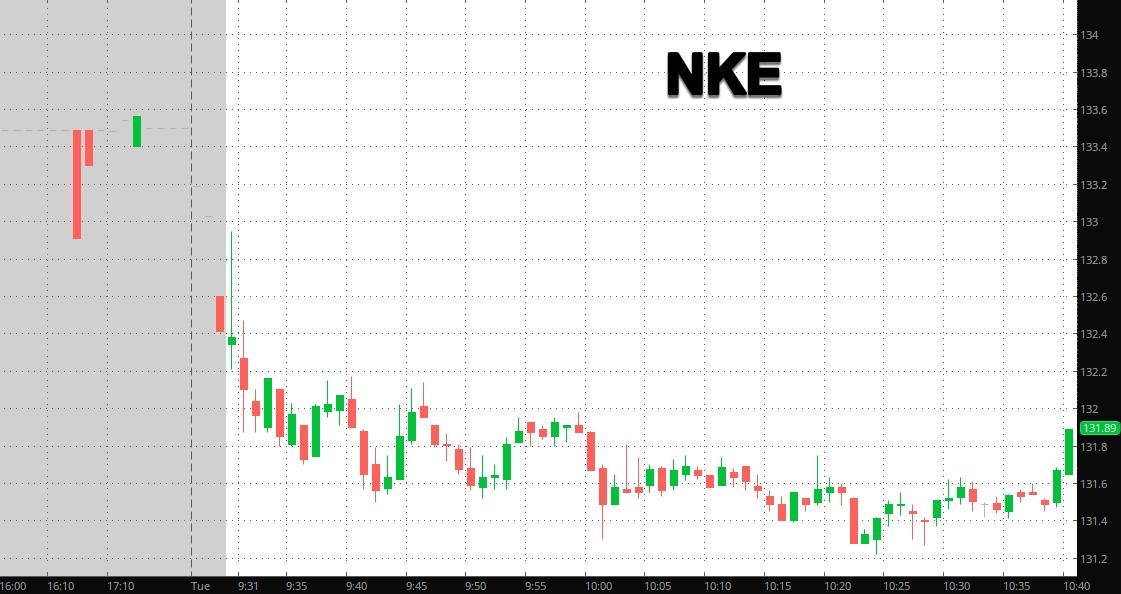 The shoes feature the brand's signature "swoosh" logo prominently on the side of the shoe and on its tongue. The shoes, which sold out in minutes, cost $1,018, a reference to the Bible passage Luke 10:18, which reads "I saw Satan fall like lightning from heaven."
The company said Tuesday that it had sold all but one pair - out of 666 offered - of the Satan Shoes, and that the last pair would be given away via auction later this week.
Read the lawsuit in its entirety below:
Disclaimer: Copyright ©2009-2021 ZeroHedge.com/ABC Media, LTD; All Rights Reserved. Zero Hedge is intended for Mature Audiences. Familiarize yourself with our legal and use policies every time ...
more