Netflix Implodes After Huge Subscriber Miss, Dismal Guidance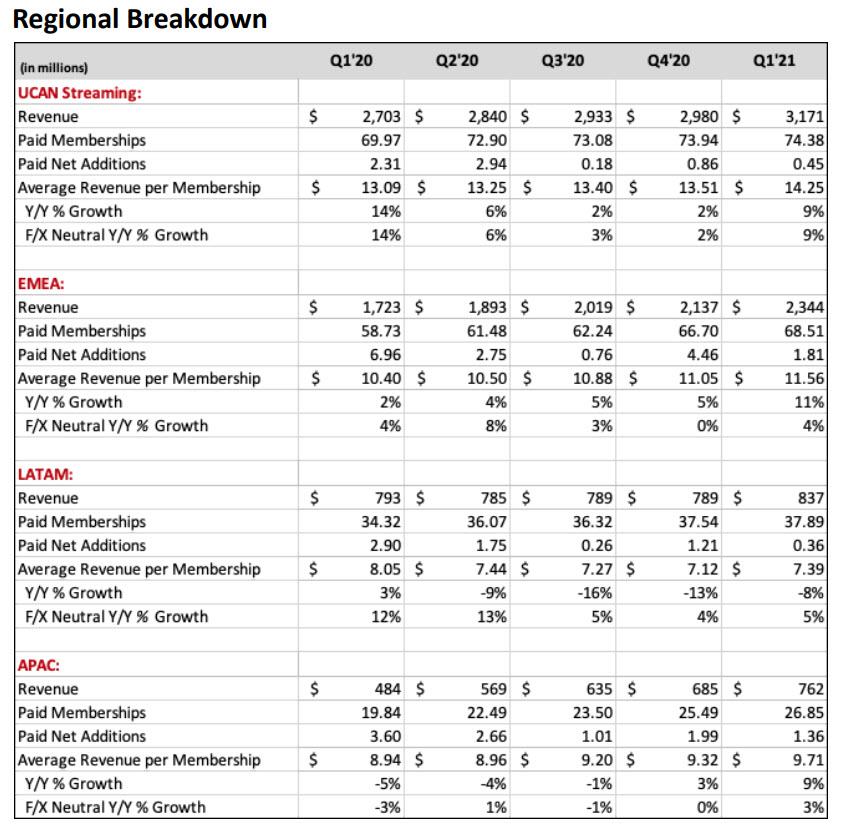 And here is the miss in Q1 actuals vs forecast: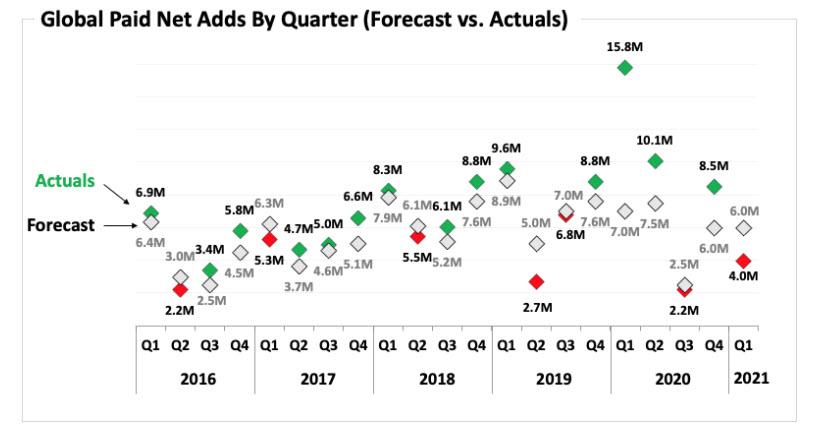 Discussing the lousy subscriber numbers - which Reed Hastings could have easily sandbagged 3 months ago but didn't - NFLX said, that the extraordinary events of Covid-19 led to unprecedented membership growth in 2020, as it pulled forward growth from 2021, and delayed production across every region. In turn, we ended 2020 with a bigger membership and revenue base than we would otherwise have had, contributing to record Q1'21 revenues. And since we were still ramping production levels late last year, we had lower content spend in Q1'21 - content amortization only grew 9.5% year over year in Q1'21 vs. 17% in FY20. The result was a 10 percentage point year over year jump in our operating margin to 27% in Q1, which is an all-time high."
As a result of these dynamics, which NFLX had warned about previously, the company had a "lighter content slate in the first half of 2021, and hence, we believe slower membership growth."
This translated into paid net additions of only 4 million, which were below the company's own 6 million guidance (and the 16m net additions in the year-ago quarter) "primarily due to acquisition, as retention in Q1 was in line with our expectations." Hoping to ease investor's nerves, NFLX said that it "doesn't believe competitive intensity materially changed in the quarter or was a material factor in the variance as the over-forecast was across all of our regions. We also saw similar percentage year-over-year declines in paid net adds in all regions" but judging by the plunge in the stock price, investors aren't really buying it.
It gets even worse looking ahead, as NFLX now predicts just 1MM total subs added in the current quarter: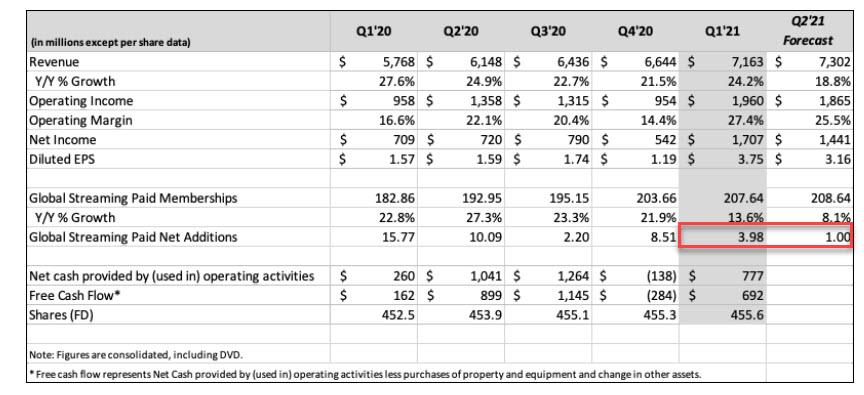 Here is the company's justification for this dismal projection:
With similar pull forward and delayed slate dynamics plus our typical seasonality expected to impact Q2'21, we project paid net additions of 1m (vs. 10m in the prior year quarter) with our UCAN and LATAM regions expected to be roughly flattish in memberships (+/- a couple hundred thousand paid net adds).
Disclaimer: Copyright ©2009-2021 ZeroHedge.com/ABC Media, LTD; All Rights Reserved. Zero Hedge is intended for Mature Audiences. Familiarize yourself with our legal and use policies every time ...
more