NDX Futures Made An Overnight High
NDX futures made an overnight high at 13570.00 but eased back beneath the mid-Cycle support/resistance at 13549.00. The aggressive sell turns confirmed beneath the 50-day or with confirmation from the VIX and NDX Hi-Lo Index. NDX is in negative gamma territory and the further down it goes, the more pressure is on dealers and hedge funds to unload their FAAMGs. Once beneath the 50-day Moving Average at 13348.20, the trap door opens to the netherworld. Point 6 of the Orthodox Broadening Top is at 6503.00, a 54% decline. (Update) Yesterday's close created the all-time high for the DJIA, which gives us a minimum of 8.6 days to May 18. Most crashes took a minimum of 12,9 days, so we may be looking at Monday, May 24 as the Master Cycle low.
ZeroHedge comments, "Kids, you tried your best and failed miserably. The lesson is, never try.."
Forget fears of rising interest rates – the big threat is how the global economy will cope with supply chain bottlenecks and the coming commodities supercycle. These will create all kinds of friction. The West is particularly vulnerable to microchip supply instability – which could take years to resolve.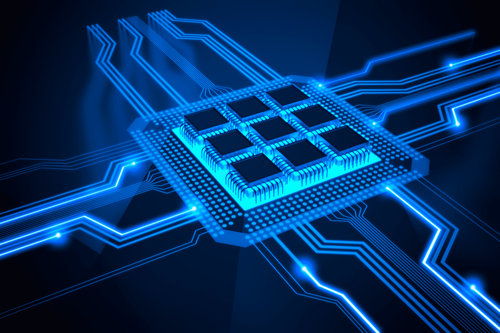 There is an enormous difference between savoring a "Eureka" experience when one gains a realization of how the universe works, and a "D'oh" moment when something so blindly obvious finally becomes clear – hitting one between the eyes like the swing of the proverbial sledgehammer.
SPX futures made an overnight high at 4174.62 but eased back slipped back beneath Short-term support at 4173.93. It remains on an aggressive sell signal pending either a cross beneath mid-Cycle support at 4091.27 or confirmation from the VIX and NYSE Hi-Lo. Yesterday's high marks the first 4.3 days of the decline with 8.6 more days to go. An alternate view shows a possible extension beyond options week, although it needs more confirmation.