Moderna, Pfizer & BioNTech Scramble To Test COVID Vaccines Against New "Mutant" Strain
Over the past few days, health officials across Europe (but especially in the UK) along with the top executives of Pfizer, BioNTech, Moderna, etc. have repeatedly assured the public that the first wave of COVID vaccines will work against the COVID-19 mutation - the press has taken to referring to a "new variation" presumably to avoid stoking a panic - first discovered in southern England.
Of course, what these companies meant to say is that there's presently no evidence that this mutant strain of COVID can infect patients who have already been inoculated with the new vaccines. Now, Moderna and Pfizer are reportedly "testing" their new jabs to determine their efficacy against the main vaccine.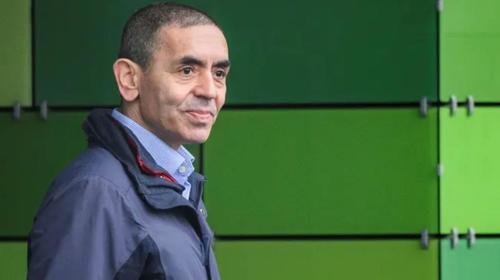 BioNTech's Chief Ugur Sahin
Pfizer says it's "generating data" by taking blood from people who have already been inoculated, throwing it in a test tube, and testing to see if the blood "may be able to neutralize the new strain from the UK," according to the network. Moderna, on the other hand, said only that it will be "performing additional tests in the coming weeks to confirm this."
Both companies insist their vaccines have proven effective against other variants of the virus. However, some researchers who have been studying the mutant strain's genome have told CNN they have concerns that his particular mutation might reduce the effectiveness of the vaccines. That's not to see it will render the vaccine completely useless, but it is some food for thought.
In an interview with the FT, BioNTech CEO Ugur Sahin proclaimed that should the vaccine prove ineffective, his company's mRNA platform could simply whip up a modified vaccine, easy peasy.
..."the beauty of the messenger mRNA technology is we can directly start to engineer a vaccine that completely mimics this new mutation and we could manufacture a new vaccine within six weeks," he said
He added that it will take roughly two weeks to determine whether the vaccine is effective against the new variant, or not.
Disclaimer: Copyright ©2009-2020 ZeroHedge.com/ABC Media, LTD; All Rights Reserved. Zero Hedge is intended for Mature Audiences. Familiarize yourself with our legal and use policies every time ...
more