MLPs Searching For A New Look
It seems highly likely that FERC gave only brief consideration to the impact of disallowing income tax expense from cost-of-service natural gas pipeline contracts. The idea that an MLP could expense taxes paid by its equity holders in calculating rates strikes some as odd, but it had been accepted practice for many years. Following a successful court challenge in 2016, FERC waited almost two years to implement the regulatory change required by the judge's ruling. FERC's ponderous approach, as well as subsequent questions over precise implementation details, provided further impetus to abandon the uncertainty of the MLP structure. Corporate-owned pipelines are not similarly affected, and so represent a more predictable form of ownership.
One odd twist is that although disallowing an expense ought to benefit the customer, by rolling up into a corporate parent an MLP's assets are revalued from historic cost to market values. This could ultimately lead to higher tariffs, since cost of service must include an appropriate return on a now more highly valued asset. The lawyers on the panel were unwilling to criticize FERC, since they often represent clients appealing the regulator's decisions. Among attendees, there was widespread consensus that FERC had screwed up. However, the panel held out little hope of a policy change unless ordered by a Federal court.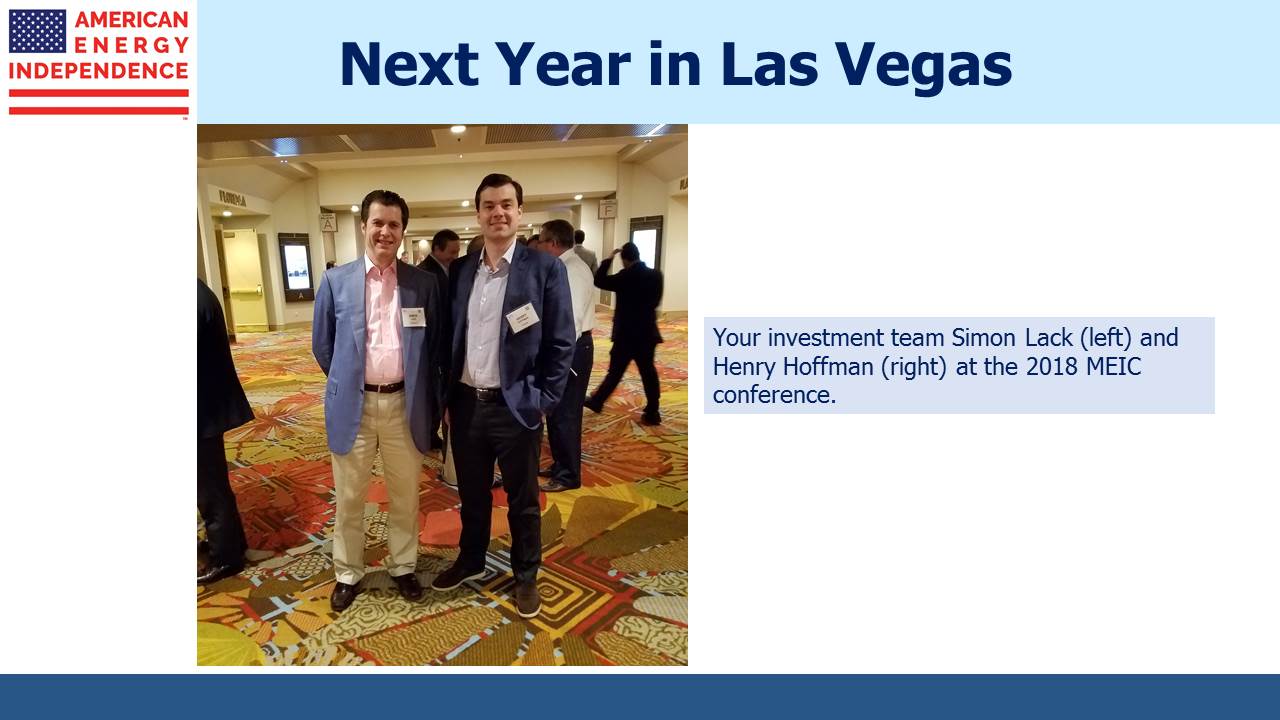 Meetings with management teams weren't only about changing structure. Fundamentals are very strong across the U.S. energy industry, and business is booming for midstream infrastructure. Pursuit of growth projects, while maintaining healthy distribution coverage and reducing leverage, was the theme. The Shale Revolution has long been a volume success, but it's finally translating into a financial success as well. Investors have had a long wait.
Although the Permian is producing record amounts of crude oil, one CEO said he thought associated natural gas output could reach 30 Billion Cubic Feet per Day (BCF/D), versus 8-9 BCF/D currently. He felt inadequate take-away infrastructure would consequently drive the price at the local Waha hub to $1 per Million Cubic Feet. American natural gas is likely to remain among the world's cheapest.
Disclosure: We are long CEQP, ENB, ENLC, KMI, LNG, PAGP and WMB. We are short AMLP.
Disclaimer: For more detailed information please click more