Mixed Grill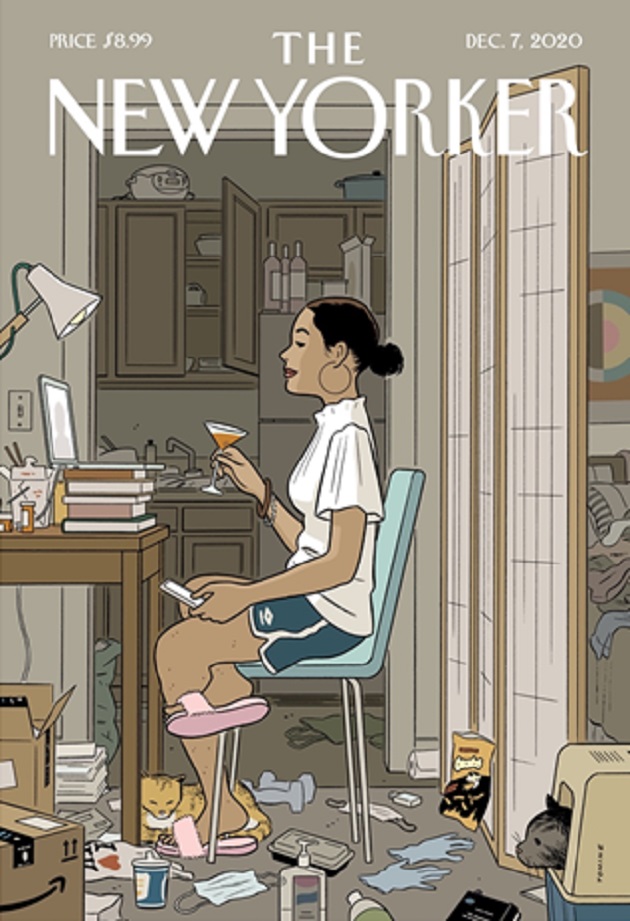 Source: New Yorker
Most people work in some sort of collaborative environment. I have friends who are traders who have been working from home for months. They make it work, but there is nothing like the information flow of being on a busy trading floor.
People in legal and publishing professions require a collaborative environment, too. It's not just a matter of productivity—people have been plenty productive working from home, but they are just sick of it—people need face-to-face human interaction.
I'm confident that office leases will be renewed, in time. And investors will start looking for office REITs.
Department Stores
More people than ever have been ordering goods online. This has decimated department stores.
Ordering clothes online is a big pain in the neck. I run into this from time to time because there is no high-end retail here in Myrtle Beach, and I am frequently ordering clothes from elsewhere. Occasionally, something doesn't fit and then it's a huge hassle to try to send it back.
There will always be a need for physical stores, and the ones that will do the best are the ones that also have a robust online business.
Energy
Energy, of course, is a frequent topic of conversation. Energy demand declined significantly during the pandemic, and a lot of supply has been taken offline. For now.
There will be an explosion of travel activity once the vaccines have been distributed. I'm sure you have some travel planned next year or know people who do. Planes, trains, and automobiles—demand for fuel will be off the charts. Energy stocks have rallied quite a bit off the lows, but I think there is further to go.
This stuff is gradually being priced in but is nowhere near fully valued. There is still lots of money to be made.
Don't Be the Caboose
It takes some experience to know whether an event is priced in or not. I get it wrong from time to time. The first thing you have to learn is whether you are the caboose.
Disclaimer: The Mauldin Economics website, Yield Shark, Thoughts from the Frontline, Patrick Cox's Tech Digest, Outside the Box, Over My Shoulder, World Money Analyst, Street Freak, Just One ...
more