E

Merck: This Pharmaceutical Giant Has Significant Upside Potential
Despite the coronavirus crisis, S&P rallied 16% in 2020, to a new all-time high. As a result, it has become particularly challenging to identify attractively valued stocks. Merck (MRK) is an exception, as it is reasonably valued and has promising growth prospects ahead. Notably, Merck accounts for 3% of the investment portfolio of OrbiMed Advisors, an investment firm that is well known for its expertise in the healthcare sector thanks to the life-long experience of its team in this industry.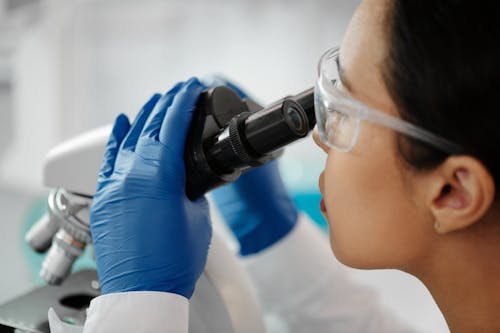 Image Source: Unsplash
Business overview
Merck is one of the largest pharmaceutical companies in the world, with annual revenues of $47 billion and a market capitalization of $208 billion. Merck has two COVID-19 vaccine trials underway but it has lagged its competitors, Pfizer (PFE), Moderna (MRNA), and AstraZeneca (AZN), which have already begun to distribute their vaccines in some countries.
However, Merck has one of the most promising drugs in the world, Keytruda. This drug treats some types of tumors, such as melanoma, lung cancer, and colorectal cancer. Oncology is an immense business in the pharmaceutical industry, as it is expected to grow to $180 billion in annual revenues by 2025.
In the third quarter, Merck incurred a $475 million hit in its revenues due to the pandemic but it still grew its revenue 2% thanks to the performance of Keytruda, which grew its sales 21%, to $3.7 billion. In the absence of the pandemic, the company would have grown its revenue 6%. In the U.S., Keytruda continued to grow its sales across all key tumor types. Thanks to its strong business momentum, Merck grew its adjusted earnings per share 18% over the prior year's quarter and raised its guidance for its earnings per share in 2020 from $5.63-$5.78 to $5.91-$6.01.
Growth prospects
Investors should be particularly careful when they try to evaluate the growth potential of pharmaceutical companies. When a patent of a major drug expires, the company runs the risk of incurring a plunge in its revenues. Therefore, investors should be aware of the expiration dates of the patents of the most popular drugs of a company in order to avoid getting hurt by patent cliffs.
Disclosure: Sure Dividend is published as an information service. It includes opinions as to buying, selling and holding various stocks and other securities.

However, the publishers of Sure ...
more