Market: Elevator Action
I've been writing about the excesses of this bull market for a few weeks now. The chickens are coming home to roost.
(I like chickens, by the way—they make great pets. They have cool personalities, which makes you feel guilty for eating them.)
Tesla (TSLA), Bitcoin, and the ARK funds are in freefall. This has been a long time coming.
I want to talk about the mathematics of this for a second.
Gamma is highest around the strike of the option. When the option is at-the-money (that's when the strike price is the same as the stock price), gamma increases with the passage of time.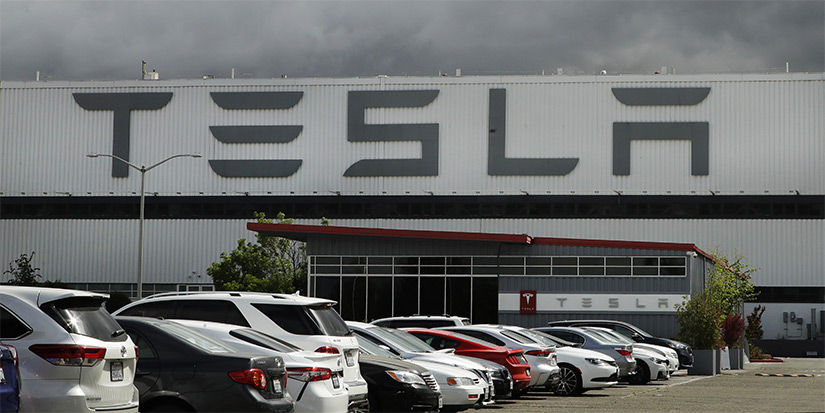 Gamma is a measure of how quickly market-makers have to hedge.
If market-makers are short gamma, which they usually are, they are forced to buy on the way up and sell on the way down.
This exacerbates the volatility of the underlying stock.
Without looking, I would say that there is an obscene amount of gamma in Tesla's lower strikes. This is why the stock dropped from $800 to $600 in a blink—and could fall further.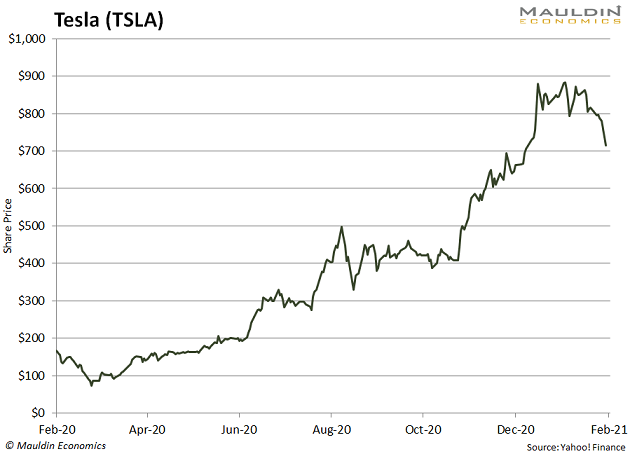 I also like to talk about something called covert gamma, which is gamma that lives outside of the options market.
Covert Gamma in Plain Sight
The best example of covert gamma was with portfolio insurance in the crash of 1987, which was a strategy that explicitly replicated the payoff of a short options position. If stocks went up, you bought, and if stocks went down, you sold.
It was a form of hedging. Except for the geniuses who came up with portfolio insurance never stopped to consider the systemic effects that would arise if everyone had portfolio insurance.
This is true of a lot of things in finance:
If a few people do it, it's fine. But if everyone does it, it's a crisis.
When I look at stocks, I try to think in terms of covert gamma. How far would a stock have to fall before people were forced to sell?
In Tesla's case, probably a lot.
People are sitting on some pretty huge unrealized gains, and a lot of these people are cult believers who think that Tesla could one day have a $7 trillion market cap. They are unlikely to sell.
Disclaimer: The Mauldin Economics website, Yield Shark, Thoughts from the Frontline, Patrick Cox's Tech Digest, Outside the Box, Over My Shoulder, World Money Analyst, Street Freak, Just One ...
more