E

Market Briefing For Wednesday, July 11
Erratic reallocation might be just jitters on tariffs, or issues surrounding President Trump's profound rigidity when it comes to dealing with Europe; much less not simplifying the Chinese trade relationship (make a deal and say things wouldn't be so bad if the iPhone alone didn't contribute sizable distortions to the actual trade relationship). Move iPhone production over to Taiwan or the USA; and China goes crazy. But so many firms are really involved in China now (BMW expanding big-time, even though Tesla is all you hear about in US media), that conventional tariff impositions merely do throw things off-balance, and into uncertainty the markets don't like. But in the final analysis guess what? The two nations must resolve this.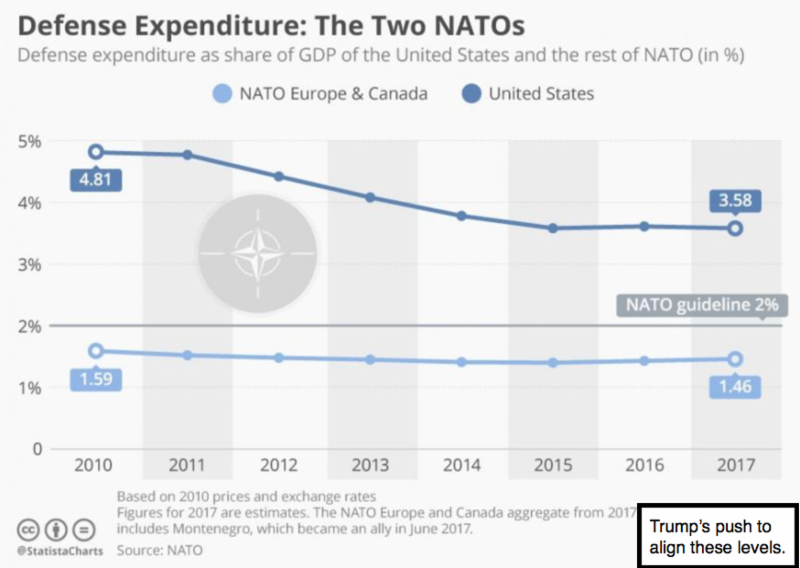 Of course the risk now is not just the post-Close story that Trump is ready to list a huge rise in Chinese tariffs, but that a serious move on taxing US Oil by China (reported today from China), could not only throw a wrench (we've already noted the Chinese actually have more cards to play than is generally acknowledged by the Administration) into this battle (becoming more than a skirmish), but actually invite purchases from Iran.
That's headline risk at the moment for the market; but it matters. Not only that, but my comments near the day's high on the afternoon rebound might have sensed something, as I noted we actually might not hit 2800 on Sept. S&P. And that any breakout above 2800 would be a fake-out anyway.
This is a tricky market; I am not in the perrenial bear camp that constantly calls for catastrophe; nor do I agree with former Government officials now proclaiming that a trade war is a 'war' that cannot be stopped. Really? He is wrong; and it can end with a series of Agreements almost overnight. It's not that the permabears don't have a point; but it's the same debt-based or whatever they can come up with (presently trade) for eons for a break.