Lyft Jumps Despite Continued Customer Plunge As Revenue Per Rider Jumps
Despite a continued plunge in total ridership, with the company reporting a whopping 51% drop in January rides Y/Y...
(Click on image to enlarge)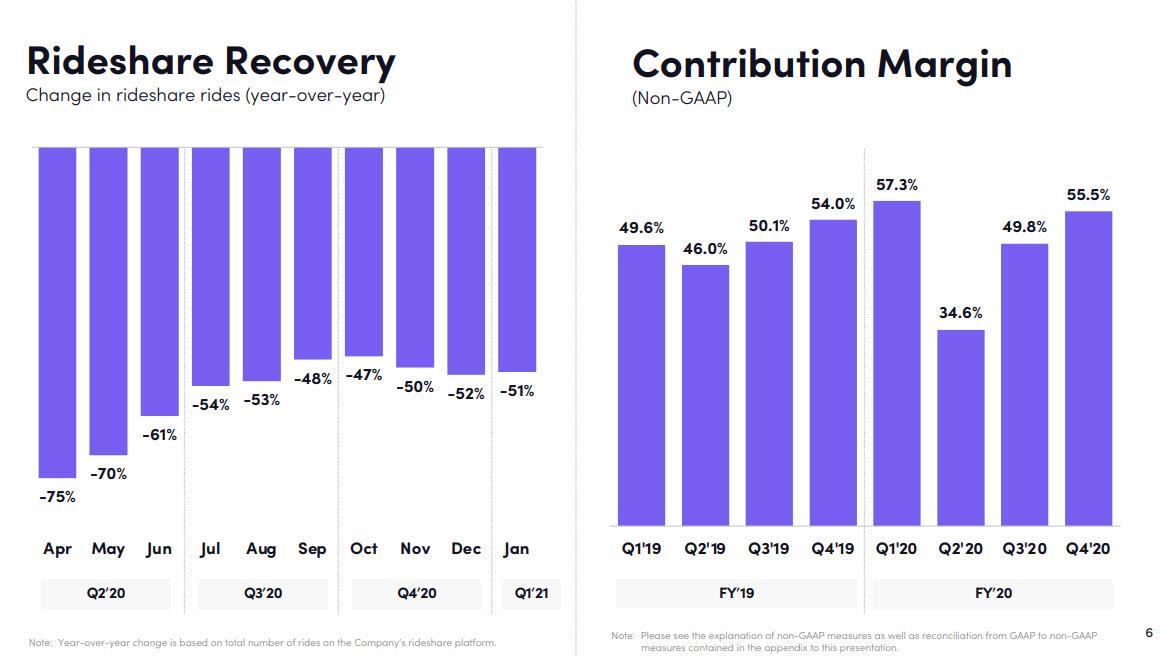 ... LYFT inched closer to break-even as the amount of revenue it gets from each customer and its contribution margin both rose helping lift revenue and EBITDA both rebound sequentially (if slide on an annual basis).
(Click on image to enlarge)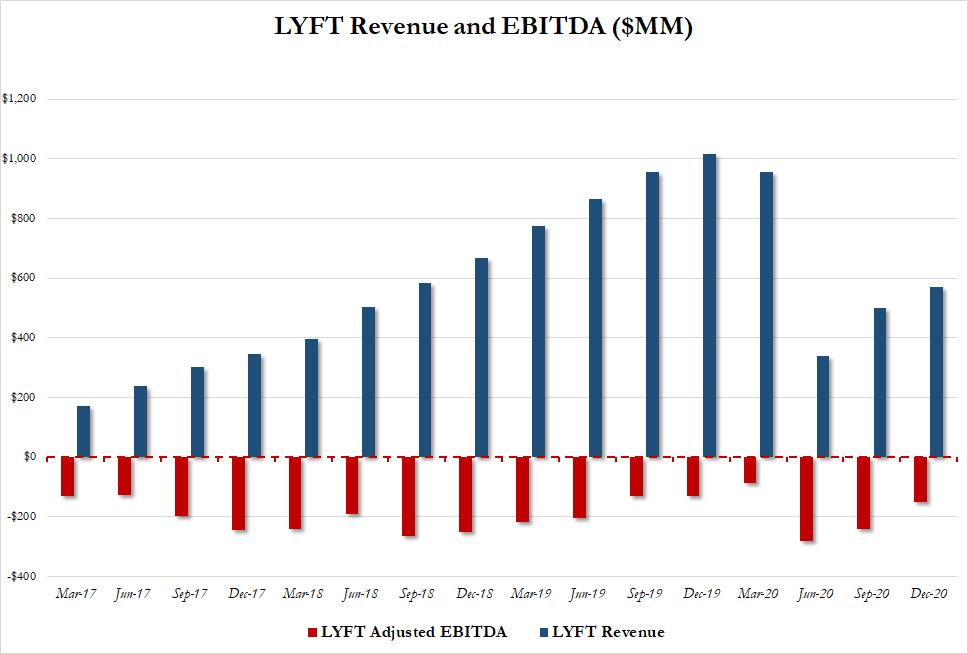 The pure-play ride-hailing company, which unlike Uber does not have an ancillary delivery service that offers a revenue buffer during times or ridership stress (like now), reported adjusted EBITDA of $150 million in the fourth quarter, worse than a year earlier but better than the ($182.7) consensus estimate.
(Click on image to enlarge)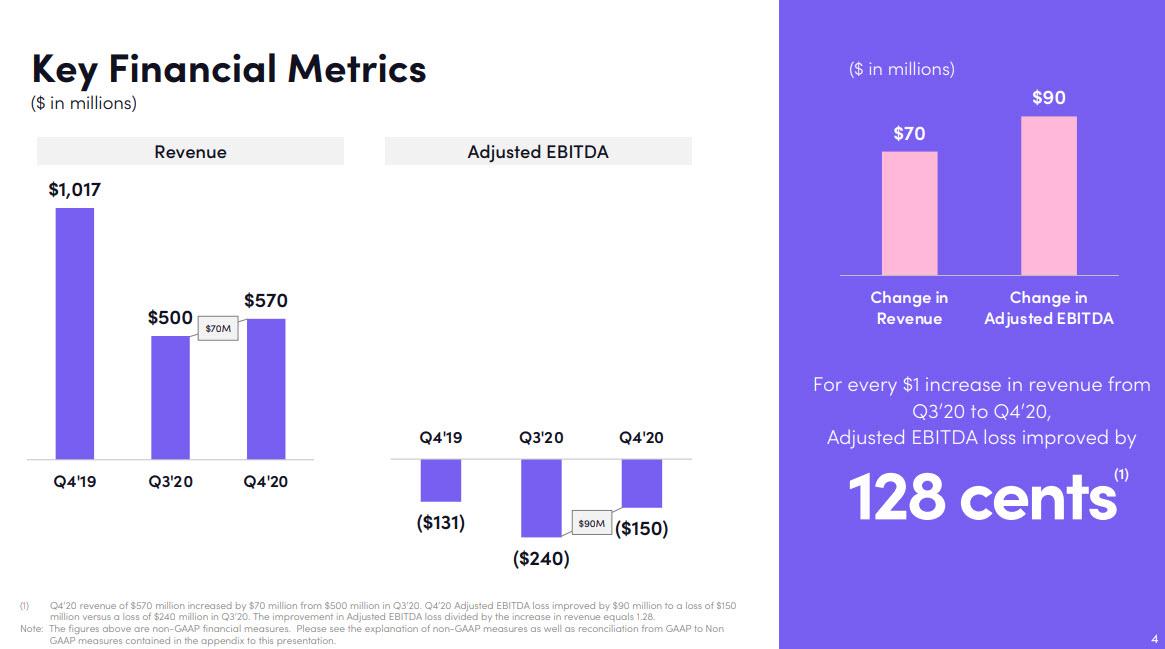 Here are the main highlights from Q4:
Revenue $569.9 million, better than exp. $561.2 million
Active riders 12.6 million, missing the exp. of 13.3 million
Adjusted net loss $185.3 million, better than exp. $224.7 million
Adjusted EBITDA loss $150.0 million, better than the exp. $182.7 million
Yet while this mixed picture would hardly spark confidence in the stock, John Zimmer, the co-founder, and president, said company-wide cost cuts guarantee Lyft will "absolutely" turn a quarterly adjusted profit this year. However, he declined to provide a forecast for the first quarter, citing uncertainty around vaccine distribution.
In an interview with Bloomberg, the company said it had exceeded goals to reduce spending last year and is focused on going further this year. "We were targeting $300 million of annualized savings, and we came out with $360 million."
As a result of the cost-cutting, revenue per rider increased 2.3% to $45.40 in the period that ended Dec. 31. Analysts expected $41.99; That said, revenue declined 44% to $569.9 million in the quarter from a year earlier, as total active riders declined 45% to about 12.6 million, missing estimates of 13.3 million.
Disclosure: Copyright ©2009-2021 ZeroHedge.com/ABC Media, LTD; All Rights Reserved. Zero Hedge is intended for Mature Audiences. Familiarize yourself with our legal and use policies every ...
more