Looking Back On 2019
Our twice-weekly blog saw a 30% increase in page views during 2019, along with a healthy jump in subscribers. It's reposted across several other websites, and we believe it's the most widely read blog on midstream energy infrastructure.
The interest level shown by readers, as well as questions asked by investors, both influence our choice of topics. Reviewing the past year's stats provides a useful perspective on what pipeline investors are thinking about.
Our most read blog post of the year was When Will MLPs Recover? It was published on November 13. It didn't catch the low, which came in early December, but the recent rally has lifted prices nicely above their mid-November level. Coming on the heels of a weak October, always-fragile sentiment plunged to utter resignation among some. MLPs lagged midstream energy infrastructure by a wide margin in 2019, with the Alerian MLP Index up 9% compared with the American Energy Independence Index which is up 23%. It's a consequence of the narrow investor base for MLPs.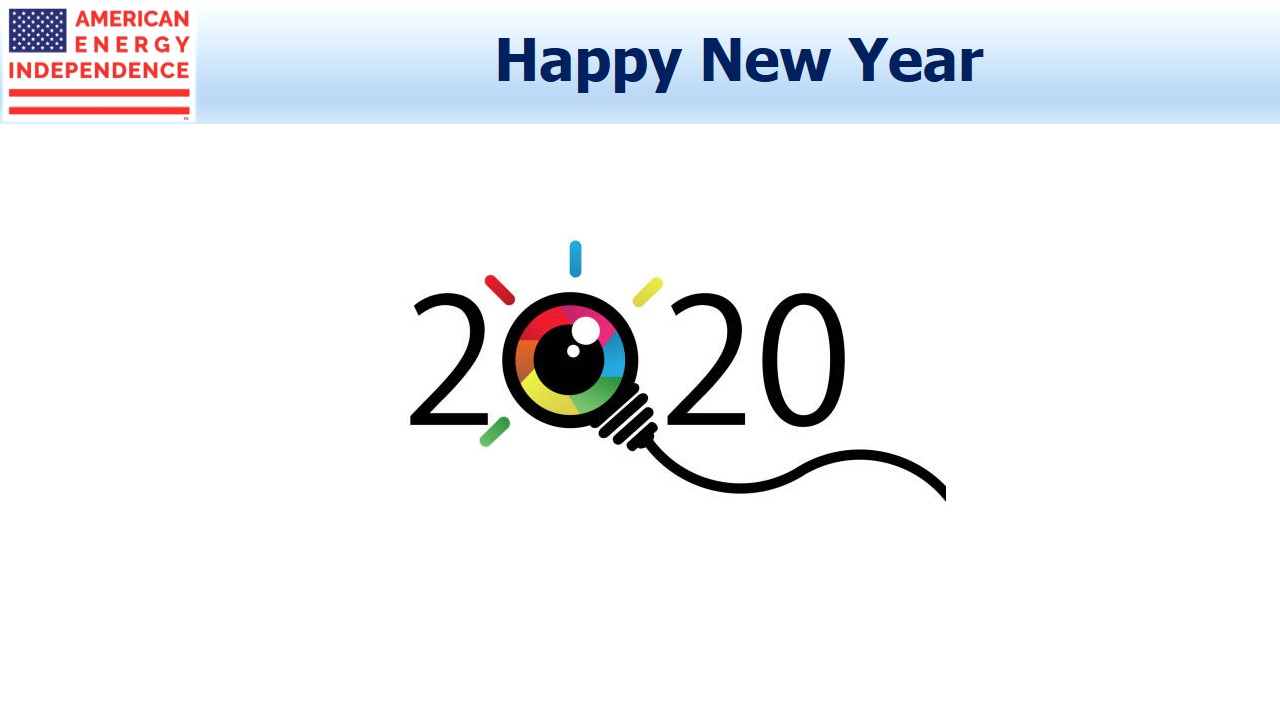 The Coming Pipeline Cash Gusher was #2, offering our most eloquent response to the question about sector recovery. Free Cash Flow (FCF) has not historically been a metric used by MLPs. Two of the best performers in 2019, TC Energy (TRP) and Enbridge (ENB), do generate healthy FCF. Their capital allocation reflects values inspired by Canadian Presbyterian parsimony. Their strong 2019 returns suggest that as other pipeline companies increase FCF, their stock prices will also rise. We'll be updating this analysis following 4Q19 earnings when companies provide updated 2020 growth capex guidance.
American Energy Independence is Imminent was #3, celebrating the many positives for the U.S. that increased domestic energy production is bringing.
AMLP's Tax Bondage was #4. This was originally published in January 2018, and is our most read blog over the past two years. Explaining the disastrous tax drag to investors in AMLP invariably draws gratitude from the newly informed.
Disclosure:
We are invested in Enbridge , Energy Transfer and TC Energy
The information provided is for informational purposes only and investors should determine for themselves ...
more