Just One Week After Completing The Acorda Therapeutics Stock Split, The Stock Market Soared 44%.
Acorda Therapeutics Inc (ACOR) is an American company in the biotechnology and pharmaceutical sector, concerning the development of therapies to treat and improve the lives of people with neurological issues or disorders.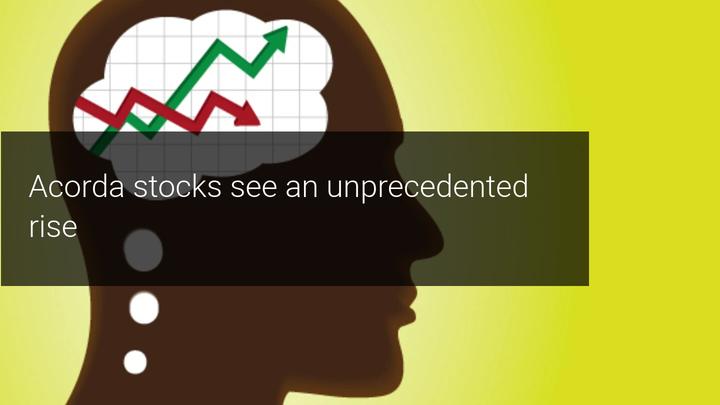 In recent years, this company has seen many ups and downs in the stock market. In 2018 it suffered sharp falls in the markets, causing the company to eventually split its stock at a rate of 6 to 1. This decision was taken after an extraordinary shareholders' meeting last July, due to the strong downward pressures which were bearing down on the company, thus requiring them to sustain a minimum price of 1 USD per share to continue trading in the Nasdaq Global Select Market.
During yesterday's trading day, Acorda experienced a strong rise of 44.34%, closing at $6.12 per share. These strong increases can be explained by several different announcements, among which Acorda Therapeutics agreed to sell its manufacturing and operations of its INBRIJA product for $80 million in cash to Catalent. Furthermore, this company has also announced corporate restructuring and cost reduction measures.
Technically speaking, we can see that yesterday's strong movement has produced a wide upward gap which contributed to daily highs, which approached its 200-session moving average in the red, leading the price to again trade at last October's levels.
The downtrend is still in force, although in recent months, it has gradually transformed into a lateral trend, which could lead to changes in the trend in the future. It is important to watch its behaviour in the future, since a break of the 200-session moving average that can be sustained over time, and could lead to a change from bearish to bullish trend in the long term.
(Click on image to enlarge)
Source: Admiral Markets MetaTrader 5. Acorda Therapeutics daily chart. Data range: from September 16, 2019 to January 14, 2021. Prepared on January 14, 2021 at 12:00 CET. Keep in mind that past returns do not guarantee future returns.
Disclaimer: The given data provides additional information regarding all analysis, estimates, prognosis, forecasts or other similar assessments or information (hereinafter "Analysis") ...
more