JPMorgan Warns Crowded Trades And Euphoric Consensus Are The Biggest Threats For Markets
Last month, during our 13-F postmortem, we showed that just as hedge funds had gone all-in stocks, or rather a handful of momentum stocks, resulting in record gross and net hedge fund leverage...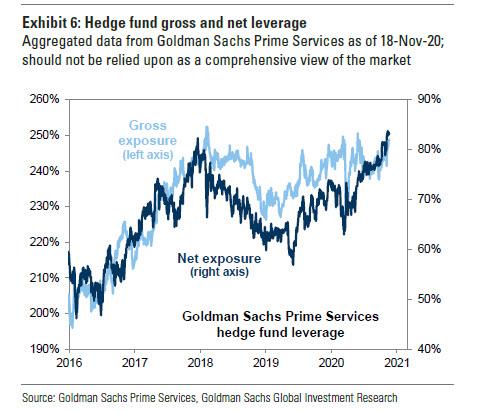 This also meant a record drop in S&P short interest as any remaining bears have been ritualistically slaughtered in the last few months.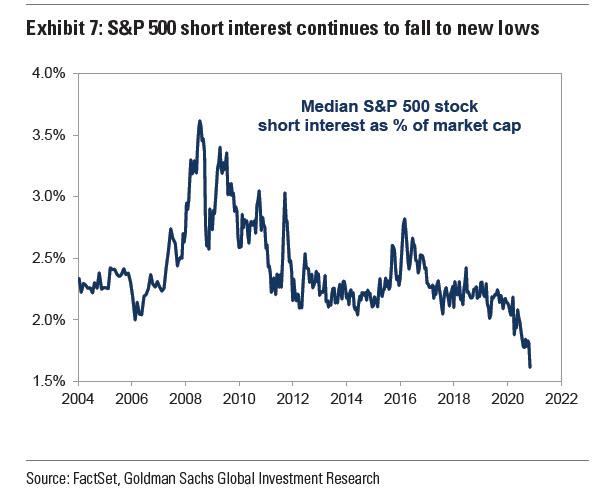 Hedge funds did what they normally do, which is to organize low lit "idea dinners" and agree to all jump in the same handful of stocks while at the same time shorting a different group of stocks (after all they have to at least pretend to hedge otherwise bye bye 2 and 20). Unfortunately, that was a terrible decision in Q3 when the most popular longs jumped but the most popular shorts soared twice as much.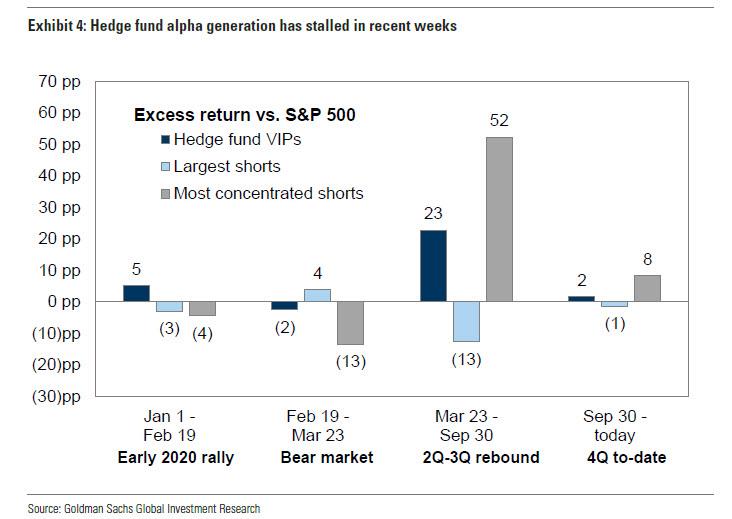 This led to another quarter of major losses for most hedge funds in Q3. It proved to be an even worse decision to pile into the same handful of momentum VIPs on Nov. 9 when the Pfizer vaccine led to a record reversal in momentum stocks, and catastrophic losses for what until then had been the best strategy of the year.

At the same time, the unprecedented short squeeze continued steamrolling over the vast majority of hedge funds, but much to the delight of our readers especially those who read our Nov. 20 article "Here Are The 50 Most Popular And 50 Most Shorted Hedge Funds Stocks", in which we said that "as usual, our advice is to go long the most hated names and short the most popular ones - a strategy that has generated alpha without fail for the past 7 years, ever since we first recommended it back in 2013." Well, after we wrote that, the most shorted stocks have soared another 12%, outperforming the S&P 3x, confirming that the best strategy on Wall Street is to do the opposite of what Wall Street consensus is doing.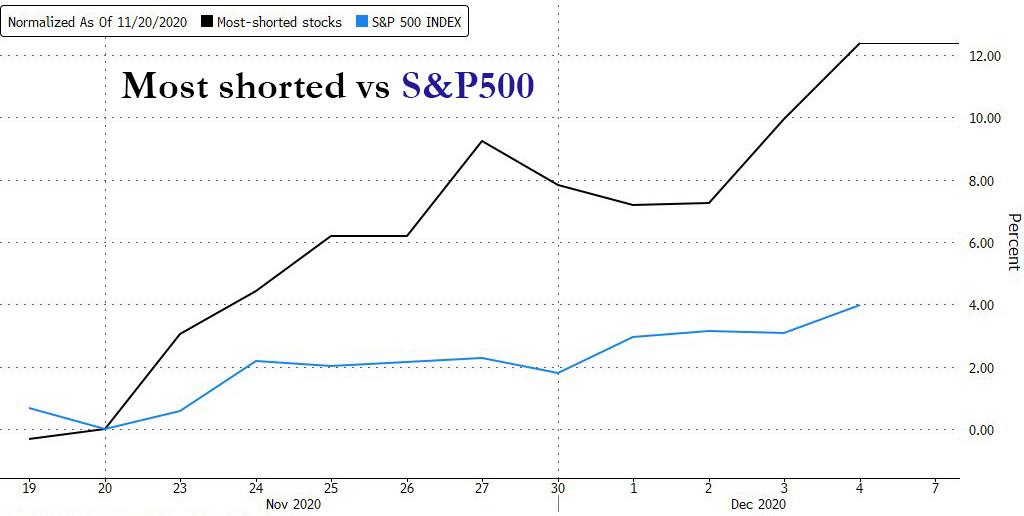 Even though it should be painfully obvious by now, what the above data show is that hedge fund position crowding is now at or near all time highs.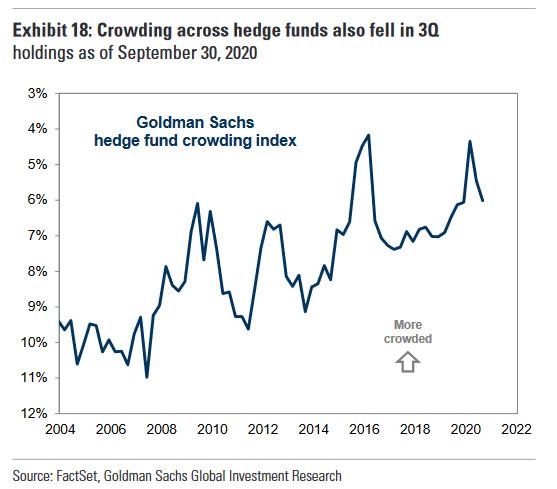 It's simply because in a world where just five stocks have generated the vast majority of returns (and profits), hedge funds don't really have a choice but to crowd.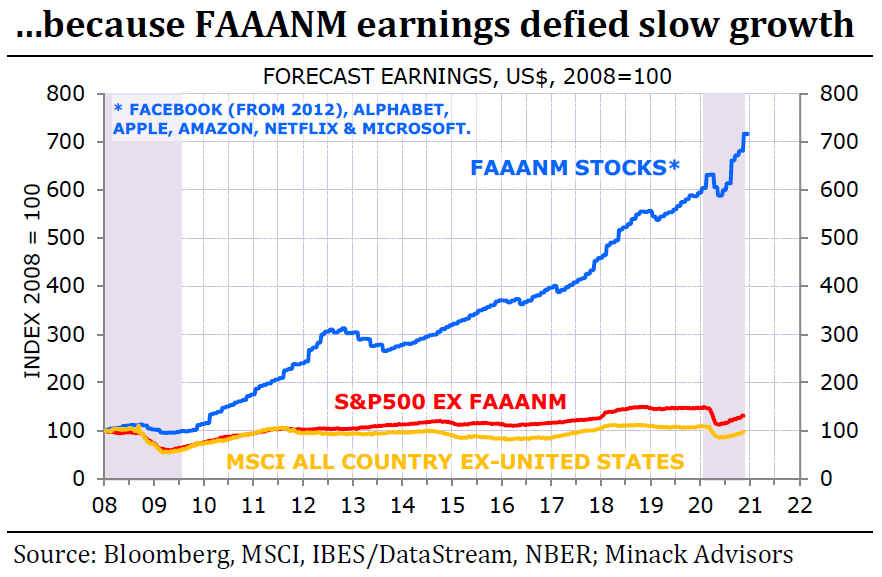 So in light of this recent development, where there are effectively no original ideas left in the hedge fund world, and where beta-chasing crowding has emerged as the only alternative to a centrally-planned market, the Chief Investment Officer of NN Investment Partners said what we have been saying for years, namely that one of the biggest risks to the bullish equity market consensus for next year is that investors are all leaning the same way and market overcrowding could stall the rally early on.
Disclaimer: Copyright ©2009-2020 ZeroHedge.com/ABC Media, LTD; All Rights Reserved. Zero Hedge is intended for Mature Audiences. Familiarize yourself with our legal and use policies every time ...
more