JPM Smashes Expectations: Reports Most Profitable Year Ever Thanks To Massive 86% FICC Surge
Q4 earnings season has officially begun, and once again it has done so on the right foot, with JPMorgan - which as a reminder is the bank that started QE4 in October by triggering the repo market crisis in September - reporting quarterly earnings that as has been traditionally the case for the past year, beat on the top and bottom line.
JPM reported Q4 revenue and EPS of $29.21BN and $2.57, both solidly beating expectations of $27.96BN and 2.30, respectively, and as one can expect, a solid improvement to the dismal Q4 2018 quarter when the bank, as well as its peers, buckled as the S&P briefly, tumbled into a bear market.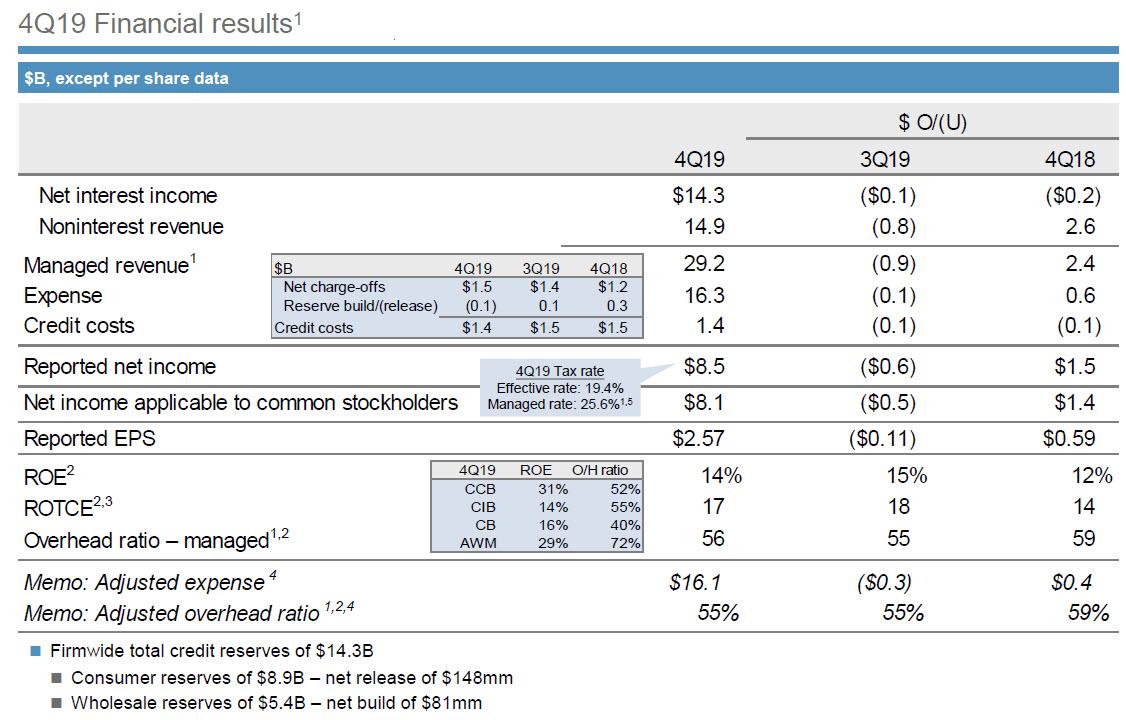 JPM's revenue rose a total of 9%, up $2.4 billion, even though net interest income declined $0.2BN Y/Y, as non-interest revenue increased a whopping $2.6 billion in Q4.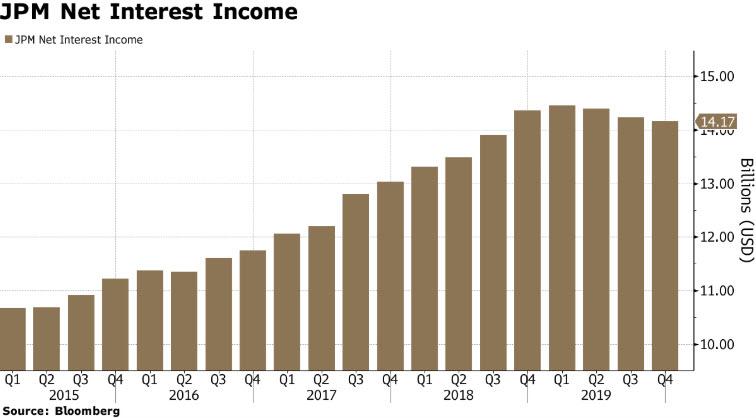 Net interest margin was 2.38%, slightly above expectations, yet still down from the year-earlier and previous quarter figures as the Federal Reserve's rate cuts in 2019 brought down margins for all U.S. banks.
And while expenses also rose, they did so at a muted pace, with the company's total expenses rising $0.6BN to $16.3BN. Thanks to a benign base effect, with the company's earnings disappointing in Q4 2018, EPS was up a whopping 59 cents from $1.98 a year earlier.
For the full year, JPM said profit jumped 21% in the fourth quarter, pushing annual earnings to a record $36.4 billion.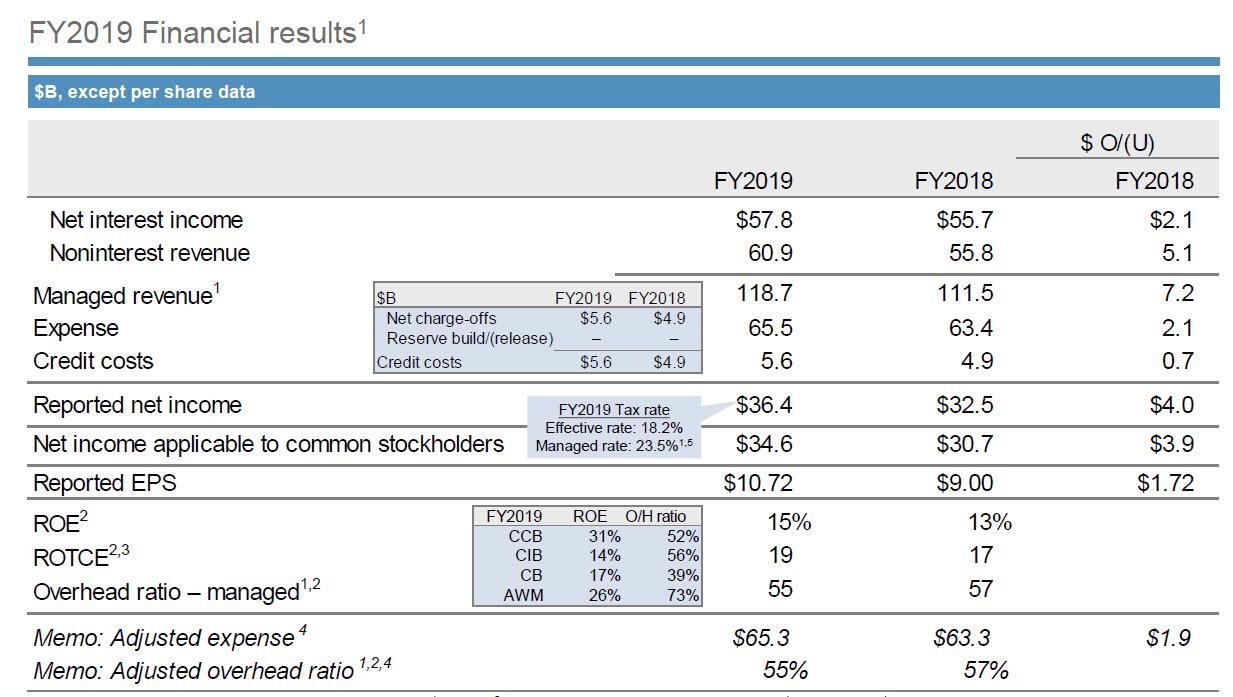 The good news continued on the provisions front, where JPMorgan reported a provision for credit losses for Q4 that beat the average analyst estimate: at $1.43BN, the Q4 provision for credit losses was down -7.8% y/y and below the estimate of $1.53 billion.
Commenting on the results, CEO Jamie Dimon said that "while we face a continued high level of complex geopolitical issues, global growth stabilized, albeit at a lower level, and resolution of some trade issues helped support client and market activity towards the end of the year." More importantly, the man who singlehandedly launched QE4 said that "the U.S. consumer continues to be in a strong position and we see the benefits of this across our consumer businesses."
Disclosure: Copyright ©2009-2020 ZeroHedge.com/ABC Media, LTD; All Rights Reserved. Zero Hedge is intended for Mature Audiences. Familiarize yourself with our legal and use policies every ...
more