JPM: Count On This Banking Giant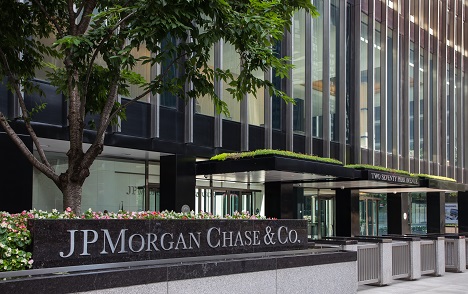 Everyone has crypto fever these days. Even the giant financial institutions.
Big banks, like Citigroup (NYSE: C) and JPMorgan Chase (NYSE: JPM), are getting in on the action.
At this stage of the game, crypto probably doesn't move the needle for these behemoths. They do just fine with investment banking businesses, trading desks, loans, and other channels that bring in billions in revenue.
As a result of their big profits, they pay shareholders dividends. And those dividends may be about to get larger.
The Federal Reserve has limited the dividends banks are allowed to pay since the pandemic began. But in March, it said it will lift the ban shortly – probably at the end of June – if the banks pass the Fed's stress tests, which they are expected to do.
That could mean a meaningful increase for shareholders of banks like JPMorgan Chase, which currently yields 2.2%.
But while the bank may be allowed to raise its dividend, should it?
Let's take a look at the bank's numbers to see whether it can afford to hike the dividend once the Federal Reserve gives the green light…
When we analyze banks, the key metric we look at is net interest income (NII).
Admittedly, companies like JPMorgan generate revenue from other sources, like investment banking, that is not reflected in net interest income. But NII is the most conservative measure we can look at.
If the dividend is safe when analyzing NII, then it most definitely will be when adding in other sources of revenue.
JPMorgan Chase's NII slipped a little last year to $54.6 billion from $57.2 billion in 2019.
That's not surprising considering that, aside from Paycheck Protection Program (PPP) loans funded by the government to keep people on payrolls, lending fell as many businesses weren't able to function.
This year, NII growth is forecast to be a hair over flat compared with 2020's NII.
Disclaimer: Nothing published by Wealthy Retirement should be considered personalized investment advice. Although our employees may answer your general customer service questions, they are not ...
more