Is Olo Stock A Buy After Its IPO?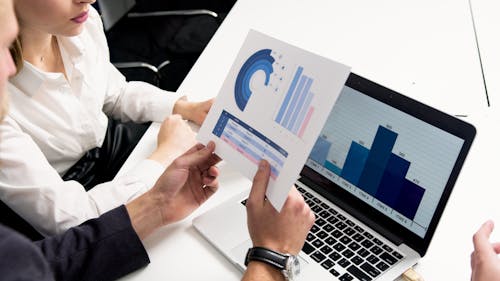 Image Source: Pexels
One of the hottest IPOs last week was Olo Inc., a cloud-based e-commerce platform for restaurants. The Olo IPO was priced Wednesday, and saw strong initial buying interest with an almost 40% pop in price.
The stock, which was priced at $25 a share, got as high as $35 before pulling back at the end of the week. Now that the Olo has pulled back, what's the case for buying the stock? Here is what you should know about Olo stock now that it's publicly traded.
What Is Olo?
Olo sells software that helps restaurants provide digital ordering and delivery services. In 2020, takeout and delivery were more important than ever. Dine-in was not an option in much of the country. However, most people do not realize that even before COVID-19 changed the restaurant business, 60% of orders were for off-premises consumption. More than half of the business was takeout, and that may be the new normal when the pandemic is finally in the rearview mirror.
Although restaurant revenue dropped in 2020 from $863 billion to $659 billion, spending is expected to rebound to over $1 trillion annually by 2024. If the percentage of food consumed off-premises holds steady, over $500 billion worth of takeout orders will be sold.
Olo's software platform provides a white-label ordering platform that allows customers to place orders and pay via mobile, web, kiosk, voice, and other digital channels. It also provides dispatch services that help restaurants get the order processed and delivered to the customer's home or office quickly and efficiently.
There is also an aggregator and channel management solution, allowing restaurants to control and syndicate menu, pricing, location data, and availability of menu items. Now, let's look at how this has all played out in practice for Olo.
Road to the Olo IPO
So far, Olo has been a strong growth story. Founded in 2005, the company has grown revenue by over 90% annually. Olo has an impressive customer list, including major chains such as Denny's Corp. (DENN), Chile's, Shake Shack Inc. (SHAK), The Cheesecake Factory Inc. (CAKE), and other large chains.
Disclaimer: © 2021 MoneyShow.com, LLC. All Rights Reserved.