E

Intel Processors: The Choice Of Apple And Hackintosh Computer Builders
Final Thoughts
The financial impact to Apple of 1 million people possibly not buying $2,000 iMacs is already worth billions. Intel, on the other hand still benefits because the Core i3 to Core i7 processors are very popular among big-spending hackintosh builders who abandon Apple-branded computers.
The growing (not a tiny niche) hackintosh commercial industry is therefore a small but still significant tailwind for Intel. Apple can continue to sell its very expensive Mac Pros and MacBook Airs. Other European or Asian companies (or individuals) will market cheaper clones of them using the same Intel processors/motherboards.
It would be nicer though if Apple will consider using Intel's XMM 7360 LTE modem or a RealSense camera for some of the more expensive cellular-enabled iPad Pro models in the future. Apple's cult-like brand appeal means an iPad Pro will still sell more units than Microsoft (MSFT) could ever do with its Surface Pro.
INTC is a Buy. Apple and its imitators/rivals will continue to rely on Intel x86 processors for their mid-range and high-end laptops and desktop computers.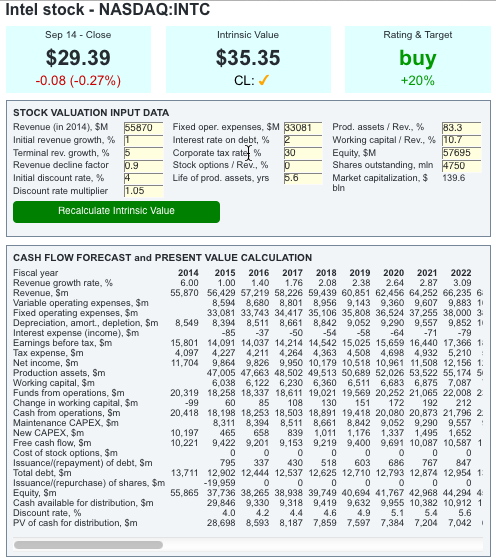 (Source: X-fin.com)
Disclosure: The author is long AAPL, INTC, MSFT,