Inphi Corporation: WFH Technology In High Demand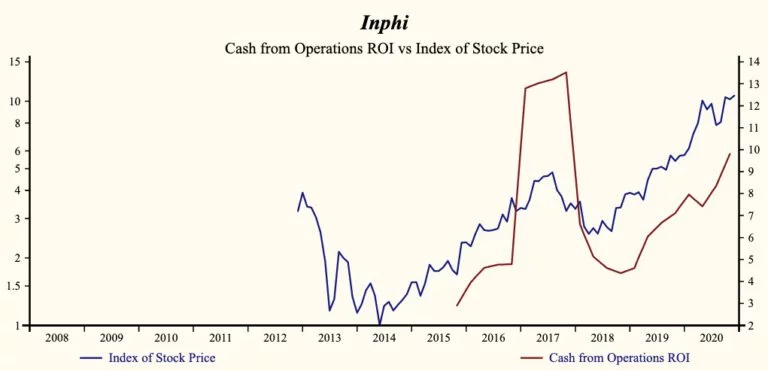 This is the last report on the recently completed third-quarter update. The early financial statements for the fourth quarter are from companies with fiscal quarters ended November. Those financial statements will begin to appear this week.
Starting next week, new company financial statements will begin to reveal how the post-virus world will evolve for investors. With uncertainty now greater than ever, it will certainly be a very volatile 2021 but volatility creates an opportunity so maintain a good cash position.
The Broad Market Index was up 1.25% last week and 47% of stocks outperformed the index. Share prices are now broadly extended with the major indexes at new highs. The gap between corporate growth and share prices has never been wider and growth continues to fall. Share prices are likely to fall so maintain portfolios of companies with superior fundamental attributes.
How to Spot a Winner!
A quality buy pattern requires:
Higher sales growth
Stable & rising gross margin
High & rising cash flow growth
High & flat to falling SG&A and interest costs
Falling inventories & receivables turnover
Inphi Corporation $149.110 BUY This Poor Company Getting Better
Inphi Corporation (NASDAQ: IPHI) has been an unprofitable company with a frequently low cash return on total capital of 7.3% on average over the past 6 years. Over the long term, the shares of Inphi Corporation have advanced by 753% relative to the broad market index.
The shares have been correlated with trends in Growth Factors. A dominant factor in the growth group is Cash Flow for Operation (ROI) which has been 65% correlated with the share price.
67% Sales Growth Last Quarter
Currently, sales growth is 66.5% which is very high and higher than last quarter. Receivable turnover has remained steady reflecting a strong quality of sales. Comparatively, the Semiconductor Industry capital weighted average sales growth rate is only 5.9%. The proportion of industry market capital accounted for by rising sales growth companies is up to 78.2%, compared to 67.9% last quarter.