Indications Of A Bottom
Except for 2018, pullbacks since 2008 have made two down-spikes in the SPX and corresponding up-spikes in the high yield spread. We may be experiencing the second set of spikes now with the current pullback.
(Click on image to enlarge)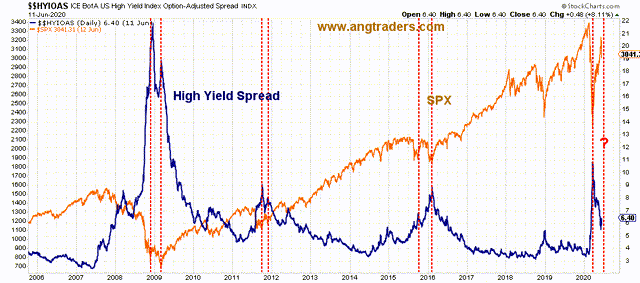 The 10y rate moves directly with the unemployment rate, and the SPX moves inversely to the unemployment rate. Major bottoms in the SPX (vertical red lines) correspond with the top of the unemployment rate. Since unemployment is unlikely to increase much further, it is reasonable that the low for the SPX is in already.
(Click on image to enlarge)