IBM Reports First Revenue Growth Since 2018; But Closer Look Reveals Usual Accounting Gimmicks
The breakdown visually: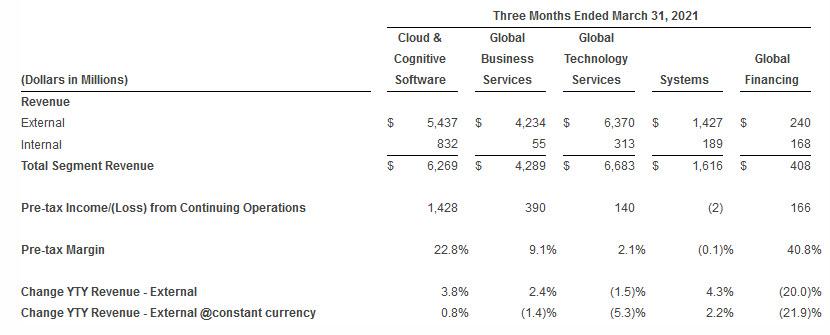 IBM also reported that cloud revenue over the last 12months was $26.3 billion, up 19% which while high still lags badly similar offerings from Amazon and Microsoft.
The top-line beat also translated into a beat on the bottom line with IBM reporting adjusted EPS of $1.77, just above the estimate of $1.65, and still down 4% Y/Y. And here is the actual "beat" in context.
There was more good news with the adjusted gross margin also coming in at 47.3%, or just above the 47.2% consensus estimate.
That was the good news.
As for the not-so-good news, there was plenty starting with the observations that IBM's accounting gimmicks were back front and center, starting with the company's effective tax rate, which in Q1 was a negative -5.6%! As a result, Net Income of $955MM was higher than pretax Net Income of $905MM. It was also down 19% from a year ago.
Elsewhere, it has long been known that only Watson can calculate IBM's "one-time non-recurring" charges, which are neither one-time non-recurring, which meant that the adjusted EPS of $1.77 was actually GAAP EPS of $1.06, a 19% drop Y/Y (even assuming the -5.6% tax rate was credible).
But wait there's more because the GAAP to the non-GAAP bridge was, as usual, ridiculous and a continuation of a "one-time, non-recurring" add-back trend that started so many years ago we can't even remember when, but one thing is certain: none of IBM's multiple-time, recurring charges are either one-time or non-recurring.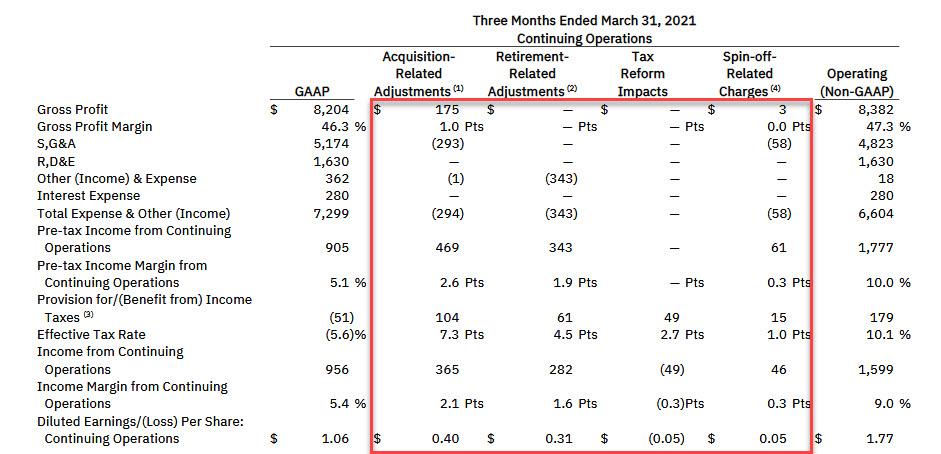 We have said it before, but we'll say it again: here is IBM's "one-time, non-recurring" items In Q4...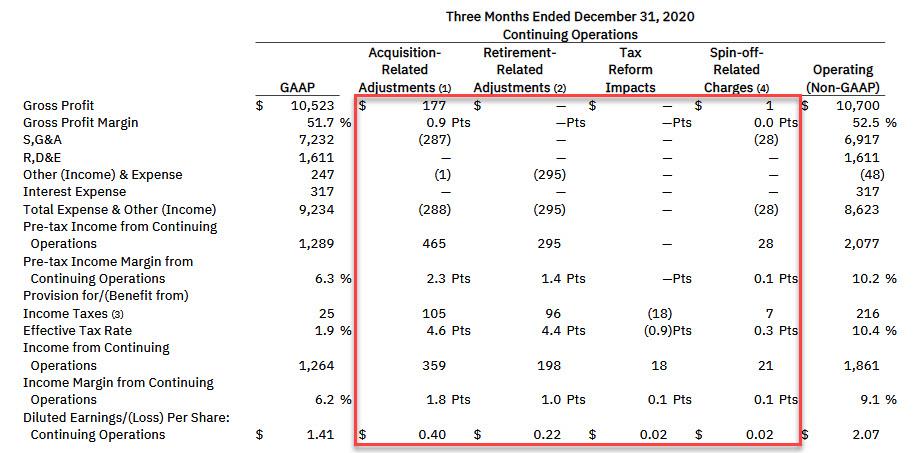 ... and in Q3 ...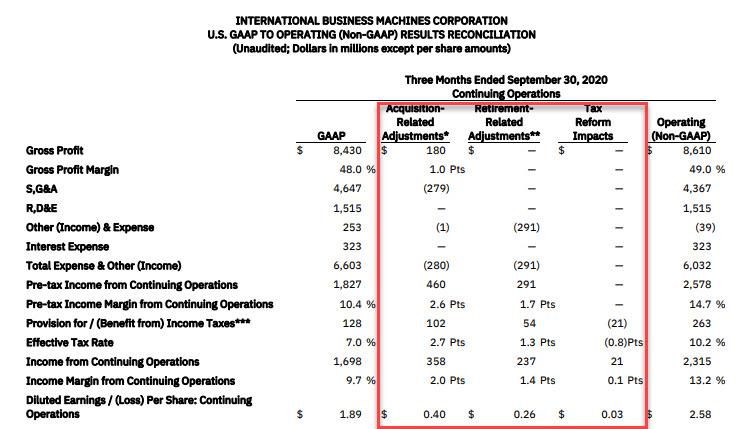 ... and in Q2 ...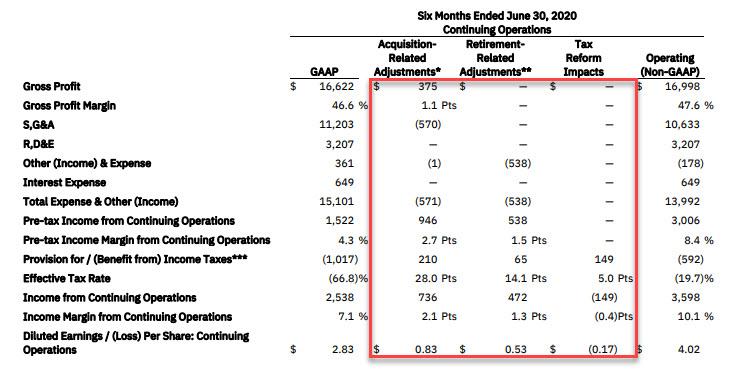 ... and Q1 2020...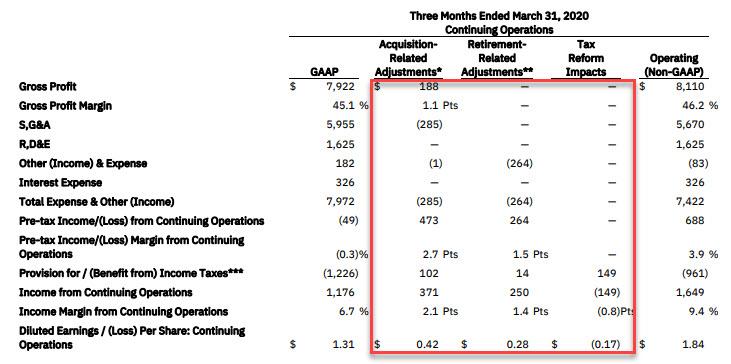 Commenting on the quarter, Chairman and CEO Arvind Krishna noted "strong performance this quarter in the cloud, driven by increasing client adoption of our hybrid cloud platform, and growth in software and consulting enabled us to get off to a solid start for the year" He added that "while we have more work to do, we are confident we can achieve full-year revenue growth and meet our adjusted free cash flow target in 2021."
Disclaimer: Copyright ©2009-2021 ZeroHedge.com/ABC Media, LTD; All Rights Reserved. Zero Hedge is intended for Mature Audiences. Familiarize yourself with our legal and use policies every time ...
more