How To Invest In Dividend Stocks In 2020
It is never too late to learn how to invest in dividend stocks. Investors of any age can take advantage of the stock market. Wall Street has become synonymous with impressive returns for those who can exercise patience and diligence. While the market is susceptible to volatility, it has historically returned an average of 10.0% annually, according to NerdWallet.
Investors who exercise the ability to hold through volatility are more likely to realize market-beating returns. That said, there's more than one way to realize profits on today's major indices. In addition to trading, investors may also practice what is known as income investing.
Income investing is the practice of buying stocks with dividend yields and compounding returns for years, if not decades. Done correctly, it's entirely possible to build a portfolio in which investors can supplement a large portion of their annual salary (if not all of it) with passive returns. Compounding returns have the power to grow income year-over-year without any additional effort, which begs the question: What are dividend stocks? More importantly, how may today's investors take advantage of dividend stocks for a brighter tomorrow?
Learning how to invest in dividend stocks will show investors a powerful wealth-building tool they may have never even knew existed. Hopefully, the following will serve as a good place to start.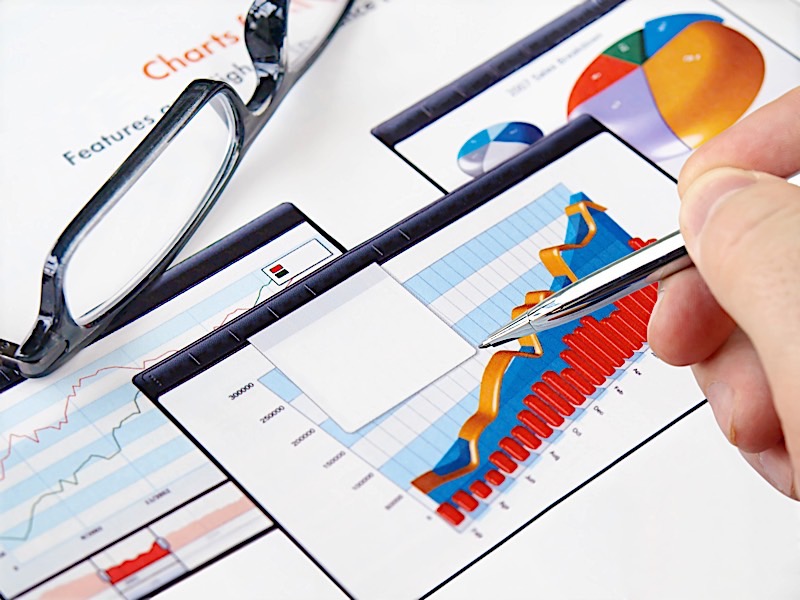 What Are Dividend Stocks?
Dividend stocks are equities traded on Wall Street; they are traded alongside "regular" stocks on all the major indices: the S&P 500, the Dow, the Nasdaq, and more. They share many similarities with their traditional counterparts. However, dividend stocks offer investors something their non-dividend counterparts can't: a dividend yield.
Dividend stocks are typically purchased for their dividend yield. That's not to say dividend stocks can't offer growth, but rather that their dividend yield is usually what makes them attractive to investors. Income investors strive to build entire portfolios based on dividend yield, which begs the question: What is a dividend?
A dividend is a small payment on behalf of qualifying companies to shareholders. Traders will receive a small percentage of the stock's value for each share they own. In return, the companies will typically receive tax breaks at the corporate level.
Dividend stocks reward their shareholders with two ways to increase their net worth: growth and dividend income. Let's say, for example, an investor bought one share of Apple, Inc. (AAPL) 12 months ago. At the time, the share was worth $53.71. Since then, the stock's value has increased by 109.42% and is now worth $112.82. The increase nets the investor a $59.11 profit. However, Apple investors were also the beneficiaries of modest dividend yield. For every share of Apple-owned, investors will receive 0.68% of the share's value each year, or $0.76 per share.
While a single share may not result in significant dividend income, it is possible to build an entire portfolio around dividend stocks. A portfolio centered on high-yielding dividends can turn into a powerful wealth-building vehicle; one the can compound year after year with reinvestments. Traditional stocks, on the other hand, reward investors with growth potential, but neglect to include dividend income. The differences are subtle but worth considering.
What Is Dividend Yield?
A dividend represents a payment made on behalf of a company to its shareholders (reflected as a percentage of the stock's price). The dividend yield is the same concept extrapolated over an entire year. For example, if a $100 stock yields 5.0% once a year, a single share would net investors a dividend yield of $5.00 (5.0%) each year. When a stock only pays an annualized dividend (once a year), the dividend is equal to the dividend yield.
It is worth noting, however, that not all stocks pay dividends to their shareholders once a year. Some dividend stocks pay a dividend to their shareholders twice a year, quarterly, or even monthly. Investors can't simply compare the dividends of separate stocks to determine the best returns. Comparing a stock which pays 12 dividends a year to one that only pays four could be misleading. Instead of using dividends to determine which stocks have the best returns, look at the dividend yield. That way, they will know how much to expect in return over a year.
Disclaimer: The information contained herein was pulled from third party sites. Although this information was found from sources believed to be reliable, FortuneBuilders Inc. makes no ...
more