How To Invest During A Market Bubble
The economy is still in the midst of a recession, yet the S&P 500 has recovered most of its losses from the March collapse, and the index is even in positive territory over the past 12 months. Tech stocks are doing even better, and the Nasdaq reached new historical highs a few days ago.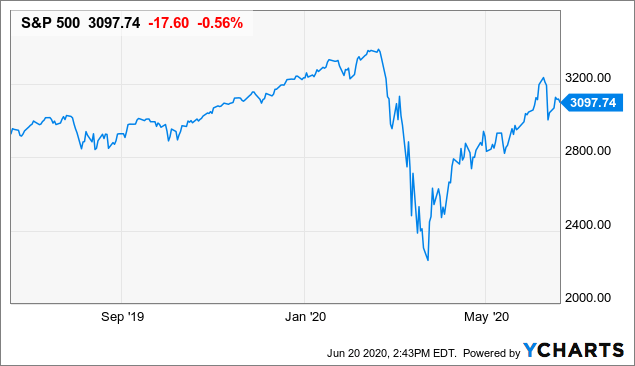 Data by YCharts
With the markets rising strongly and valuations getting stretched while the fundamentals remain subdued, investors are wondering if we are in a stock market bubble. Personally, I believe that those concerns are being overblown.
Yes, the current rise in the market has more to do with fiscal and monetary stimuli than genuinely improving fundamentals, and expanding valuation levels in the market are always an important risk factor to keep in mind. However, the world "bubble" is being tossed around too easily nowadays.
This Is Not A Bubble - At Least Not Yet
There are some pockets of speculation nowadays, especially in the short-term option markets and among intraday speculators, with the so-called "Robin Hood traders" getting a lot of attention in the media.
To consider one relevant indicator, the put/call ratio has reached highly speculative levels, and a short-term correction in the stock market would be no surprise at all based on the historical evidence.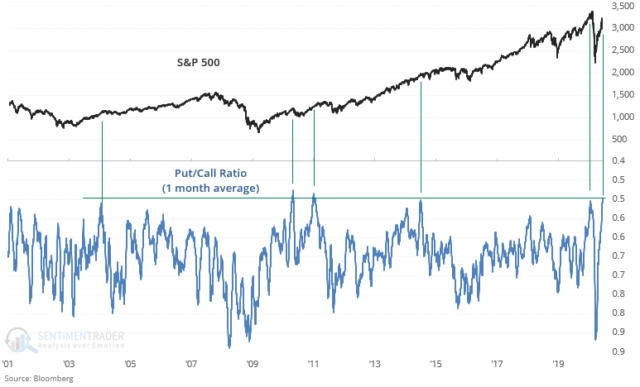 Source: Sentiment Trader
On the other hand, the net fund flows to equities have been negative over the past two years, and most of the serious big-money investors remain either cautious or downright pessimistic about the market.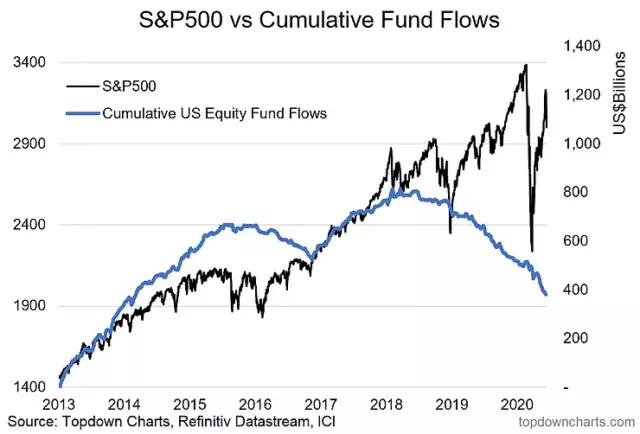 Source: Topdown Charts
Michael Santoli has recently published a great column entitled: The stock market may be pricey, but it's nothing like the genuine market bubbles of the past. The article nails the point quite well:
"Typical features of a bubble include pervasive optimism about future profits, heavy flows into stocks without regard to valuation and massive share issuance by new companies – all animated by "New Era" delusions and driving unchecked momentum in prices.

What do we have now? Persistent skepticism by traditional retail investors, as gauged by the predominance of bears over bulls in recent American Association of Individual Investors surveys. More money flowing out of stock funds than in over the past few months. A sense among the public that "everything has changed" as a result of the COVID-19 epidemic – but not for the better."
Disclosure: I/we have no positions in any stocks mentioned, and no plans to initiate any positions within the next 72 hours.
I wrote this article myself, and ...
more