How Psychedelic Drug Stocks Took Off In 2020
TM Editors' Note; This article discusses penny stocks and/or microcaps. Such stocks are easily manipulated; do your own careful due diligence and be mindful of risk.
---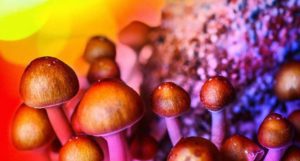 For a while, it didn't look like it was going to happen.
Psychedelic stocks were dormant for a period of several months this year. Share prices were retreating. Trading volumes were extremely anemic.
Then, suddenly, the sector took off.
Psychedelic drug stocks have since erupted. Share prices have soared and trading volumes for many stocks have been off the charts over the past three months.
What happened? We can summarize 2020 for psychedelic stocks in the following manner.
False start
A Big Scare
Skeptical markets
The Game-Changer
The bull market begins
False start
In early 2020, the psychedelic drug industry came into existence – in terms of publicly-traded companies. See: Psychedelic Drugs: Powerful Medicines, Life-Changing Results
Via RTOs and IPOs, several new companies were launched. Several other smaller companies (mostly cannabis companies) either added a psychedelics component to their business model or simply changed direction into psychedelic drugs.
Among the prominent early names to make their debut were MindMed Inc (CAN: MMED / US: MMEDF), Champignon Brands (CAN: SHRM / US: SHRMF), and Numinus Wellness (CAN: NUMI / US: LKYSF).
MindMed traded solidly higher in initial weeks, but it was Champignon Brands that really took off. After closing at CAD$0.22 on March 2nd, SHRM started surging higher – on heavy volume. By mid-May, it had traded up to CAD$2.38.
Shortly after that, Numinus also commenced trading. NUMI exploded from its initial trading price (CAD$0.25) to an intraday high CAD$1.50 – before closing at CAD$1.03 on its first day of trading.
But that early rally was destined not to last.
Call it "a false start". Only a few companies were trading publicly. Little capital was flowing into public markets (yet). And existing companies were still laying the foundations for their psychedelics operations.
Then disaster struck.
Disclosure: The writer holds shares in MindMed Inc, Numinus Wellness, Cybin Corp and Mind Cure Health. Mind Cure Health is a client of Psychedelic Stock Watch.