How Overheated Is The Stock Market?
(Click on image to enlarge)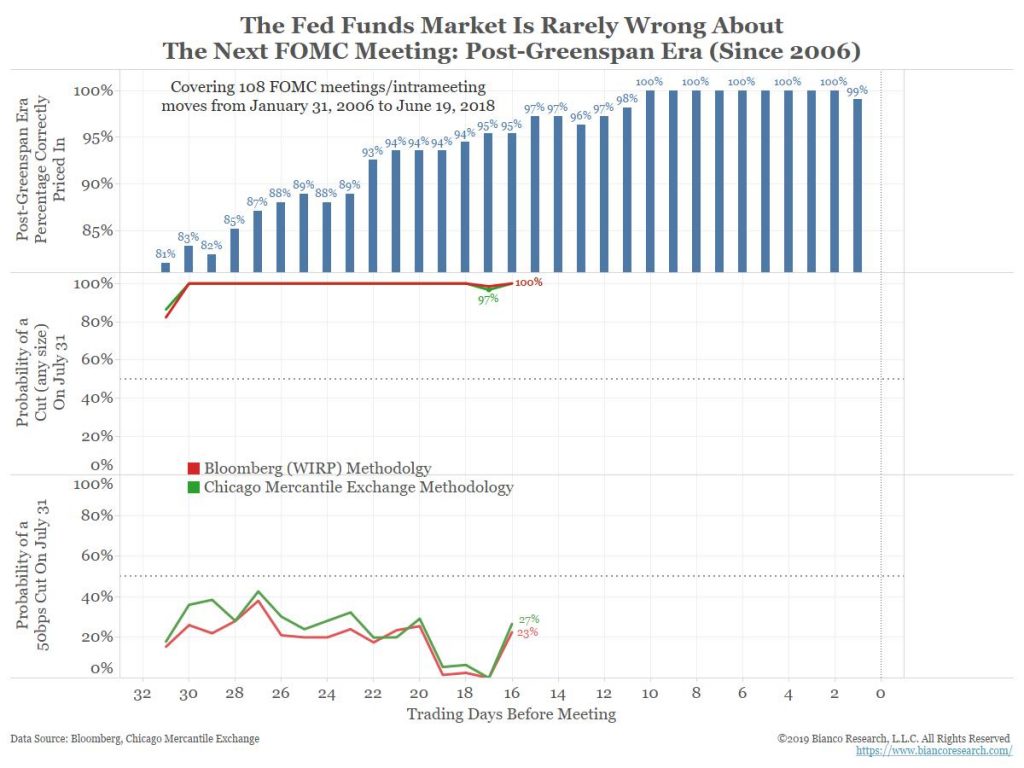 Conclusion
The Fed will cut rates on July 31st. Powell was so dovish that the chance of a double cut increased. The stock market rejoiced in reaction to this news, rallying to a new record high. There is some overheating in the market while the economic data continues to show the economy is in a slowdown.
Disclaimer: Please familiarize yourself with our full disclaimer here.