Here's What's Going On With GME And AMC
In investing, history can be a useful guide to what to expect moving forward. However, its usefulness only goes so far. There's always something new and surprising in the financial markets that investors have never seen before. Last year it was negative oil prices. This year, it's the stock squeezes occurring with names like GameStop (GME) and AMC Entertainment (AMC).
I didn't use the term "short squeeze" because it's only part of what's going on with GME, AMC, and others. Technically what we were seeing is called a gamma squeeze because options are causing the squeeze.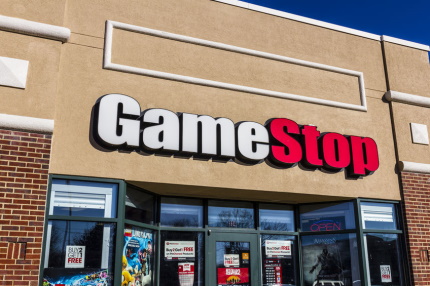 Here's the deal…
The initiators of the gamma squeeze are retail traders on a public forum who have all agreed to buy a stock—or more typically, call options on that stock. In this case, that forum is Reddit, and the sub-group is called /Wallstreetbets (WSB for short).
The WSB traders find stocks that have a very high short interest. That is, many traders (or a few large funds) are short the shares of the stock. These short sellers expect that stock to go down, and have borrowed millions of shares so they can sell them short. Citron and Melvin are two big funds that focus on short selling.
The WSB crowd sees these high short interest stocks and decides they are too low (sometimes for fundamental reasons, but not always), and they all decide they are going to start buying out-of-the-money calls in these stocks. Since there were about two million members in WSB when all this started, that much call buying can make things interesting.
You see, as the WSB traders buy calls, there are the market makers on the other side of that trade. They sell the calls to WSB traders, but they don't want to have directional exposure (they make money other ways). In order to hedge, they buy stock. The thing is, for every call they sell, they need to buy as much as 100 shares of the underlying stock (although it's probably going to be 50 or less in most cases).
Disclaimer: Information contained in this email and websites maintained by Investors Alley Corp. ("Investors Alley") are provided for educational purposes only and are neither an offer ...
more