Here's What The GameStop Insanity Means
After last week, the market is wondering what the heck just happened.
Stocks that really had no business rallying got as high as Willie Nelson on a tour bus.
GameStop (NYSE: GME), Nokia (NYSE: NOK), BlackBerry (NYSE: BB), AMC Entertainment Holdings (NYSE: AMC) and many others were manipulated higher by retail traders, kicking the hedge funds that were short the stocks right in the… well, right in the shorts.
Here's how it happened – and, more importantly, what it all means.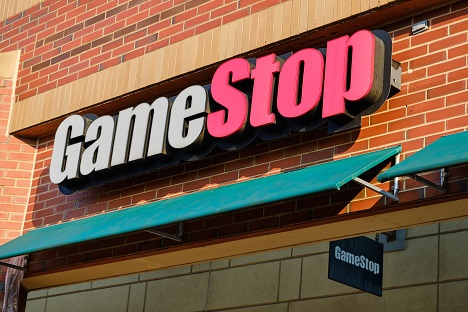 Traders on a message board site called Reddit essentially banded together to buy certain stocks that were heavily shorted, like GameStop.
When a stock is sold short, the investor who shorted it is betting it will go lower. They do this by borrowing a stock they don't own, selling it and then buying it back in the future (hopefully at a lower price) to replace the borrowed shares.
While most investors try to buy low and sell high, short sellers attempt to sell high and then buy low later on.
Now, the Reddit (and other) traders weren't buying just stocks… they were buying call options too. Each call option controls 100 shares.
When a call option is bought, the market maker who sold it to the trader typically needs to buy shares of stock to hedge. If they don't, the market maker is short a call, which means they may have to deliver 100 shares for each call if the stock goes higher.
If they don't own the stock already, they may have to pay a much higher price for it and suffer a steep loss. So they buy the stock at the time they sell the call to hedge their position.
Market makers typically don't want to be long or short. They just want to make a little bit of money from each transaction.
When the market makers hedge their position, it creates increased demand for the stock. When there are a lot of shares and calls being bought, it creates a lot more demand for the stock.
Disclaimer: Nothing published by Wealthy Retirement should be considered personalized investment advice. Although our employees may answer your general customer service questions, they are not ...
more