Here's The Next GameStop-Style Short Squeeze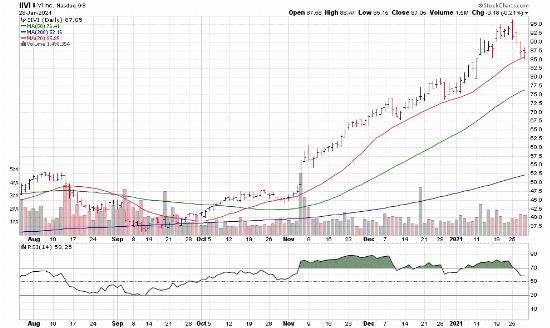 Ollie's Bargain Outlet Holdings Inc. (Nasdaq: OLLI) ought to be familiar to the folks who've been with me since last March. We traded OLLI in my Night Trader research service twice from similar signals and pulled in triple-digit gains.
The stock is looking to replicate that movement now.
Short interest on OLLI hit its highest levels in the last two years just two weeks ago, and the shorts are starting to cover now as the stock pushes back above $100.
We saw a sharp move in OLLI's price earlier this week as the stock got caught up in the GameStop fiasco, but the volume wasn't enough to knock the shorts completely out of their positions. There's still fuel in the tank for a short squeeze to drive OLLI shares back to $125. I'm expecting the stock to consolidate at $100 for a week or so, then continue its trek higher to $125 over the next month.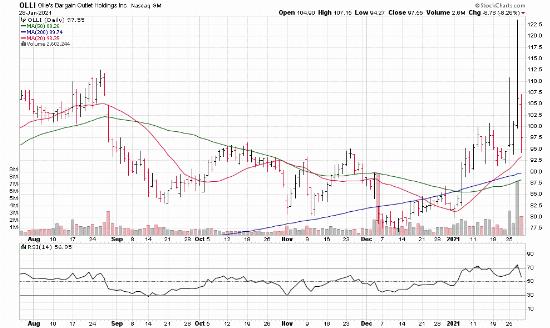 Buying these stocks outright could very well put double-digit profits in your pocket, but one smart move would be to leverage those modest moves with call options to juice the returns.
Disclaimer: Any performance results described herein are not based on actual trading of securities but are instead based on a hypothetical trading account which entered and exited the suggested ...
more