Here's My Favorite Safe Dividend Stock Right Now
In 25-plus years as a professional trader and investor, I've seen everything.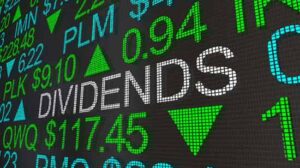 But there's still one thing that "gets" me every time – it just kills me to see investors chasing down "safe dividend stocks" and paying for that yield.
And by "paying," I mean, losing a huge chunk of their portfolio after those dividend stocks crash and burn.
I see it all the time, with some really popular investments. Take the iShares 20-year Treasury Bond ETF (Nasdaq: TLT) – a very popular "income generator" for investors. It pays about 1.6% in dividends. Or the Pimco Total Return Fund (MUTF: PTTRX); which pays 2.46%. It's one of the "gold standards" for income funds.
But there's a problem with both – I'll show you exactly what that is in a second.
If you're in any of these stocks right now, don't worry: I'm going to show you how to find the real dividend advantage and, you guessed it, name the ticker of the best, safest dividend stock on my screen today.
Most "Safe Dividends" Aren't Safe at All
A company or fund may very well pay an attractive, reliable dividend. I mean, you can't deny TLT and PPTRX shell out payments that usually at least beat inflation.
But then there's that problem I mentioned: the share price appreciation itself – or should I say, the lack of appreciation.
Since the beginning of 2021, TLT shares have lost more than 13%. PTTRX has lost 3.8% since the beginning of the year and 2.6% in the last 12 months.
Believe it or not, this is the nature of the income beast. Values go lower as yields go higher.
This relationship sends a lot of investors out into the market to "forage" for yields. Why not? It's a reasonable response, particularly with interest rates being what they are – and have been for the past 10 years.
But beware, because high-yielding stocks are often no better. Back in the early 2000s, Frontier Communications Corp. (OTCMKTS: FTRCQ) was hailed as a "dividend diamond" because it paid an eye-watering 15%. Too bad that yield came at the cost of a plummeting share price. I knew a guy once, let's call him "Mr. FTRCQ," who, dividend dollar-signs in his eyes, chased down the shares and very quickly lost half his principal.
Disclaimer: Any performance results described herein are not based on actual trading of securities but are instead based on a hypothetical trading account which entered and exited the suggested ...
more