HBAN: The Safest 5% Yield On The Market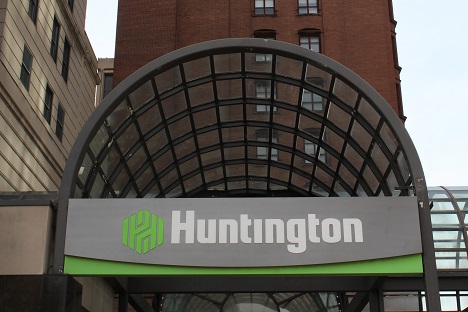 With the coronavirus surging again, safety is on many people's minds – not just their physical safety, but their financial safety as well. There are many companies that are vulnerable to another setback in the economy, and that has dividend investors especially worried.
It's one thing to see your stock slip temporarily. It's another to see your income get reduced as a result of a dividend cut. That can affect your budget, spending, and lifestyle.
So I went searching for the safest (but still solid) yield on the market…
What I found was Huntington Bancshares (Nasdaq: HBAN). Huntington Bancshares is the holding company for Columbus, Ohio-based Huntington Bank. The 154-year-old bank has $120 billion in assets, with 800 branches in seven Midwestern states.
It currently pays a $0.15 per share quarterly dividend, which comes out to a 5% yield.
The bank has raised its dividend every year since 2011.
Growing Net Interest Income
Despite a very difficult environment for banks, Huntington Bancshares has grown its net interest income (NII), the amount of money a bank makes for lending its capital minus paying depositors and expenses.
NII is how we look at a bank's ability to pay its dividend.
Interest rates have been at rock-bottom levels, which makes it difficult for banks to generate income, and the economy is not in terrific shape these days because of the pandemic.
Nevertheless, Huntington Bancshares is expected to grow its NII in 2020.
So you have a company with a solid dividend-paying history and growing NII – and both are important. But here's the main reason I believe the dividend is safe…
Huntington Bancshares has a minuscule payout ratio.
A company's payout ratio is the percentage of its earnings, cash flow, NII or other metrics that is paid out in dividends.
Generally speaking, for most companies, I want to see a payout ratio of 75% or lower. During the pandemic, I've reduced that threshold to 50% to be extra safe.
Disclaimer: Nothing published by Wealthy Retirement should be considered personalized investment advice. Although our employees may answer your general customer service questions, they are not ...
more