Google's Market Cap Surpasses Amazon's For The First Time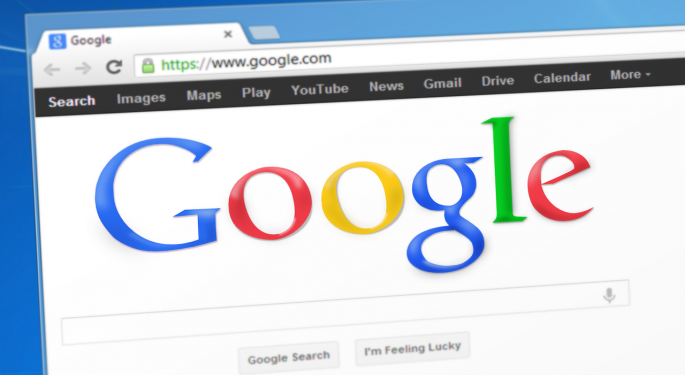 According to Dow Jones Market Data, shares of Alphabet Inc (GOOGL) rose to 2% on Friday, surpassing the market capitalization of Amazon (AMZN).
What Happened
Alphabet closed its Friday session with a market cap of $1.622 trillion, while Amazon Inc closed at $1.616 trillion, MarketWatch reports. For the first time in the last 16 months, Alphabet Inc's market valuation was higher than Amazon.com Inc.
MarketWatch quoted Monness, Crespi, Hardt & Co. analyst Brian White, saying that Alphabet is "well-positioned for a continued recovery in digital ad spending in 2021," though he expects continued antitrust scrutiny of the company. According to FactSet, the average price target among analysts for Amazon is $4,272.49. However, the average price target for Alphabet shares is $2.791.48.
Why It Matters:
Both Alphabet's Google and Amazon are strengthening their e-commerce advertising businesses to increase their market valuation.
To boost its e-commerce business, Google recently partnered with Shopify Inc (SHOP) and Square Inc (SQ) to create product listings on Google Maps and Google Shopping. Alphabet is shifting focus towards user privacy in the advertising business after it announced that it would get rid of third-party cookies.
© 2021 Benzinga.com. Benzinga does not provide investment advice. All rights reserved.