Good Things Can Come In Small Packages
Years ago, a friend of mine asked me for a stock recommendation or two. "I need to make some money," he said.
I told him I really liked Texas Instruments (Nasdaq: TXN). "The calculator company?!" he exclaimed. "Yes, the calculator company," I replied, rolling my eyes.
I explained that while there are still calculators out there with Texas Instruments' name on them, the company is one of the world's leading semiconductor makers. And it paid a nice dividend at the time.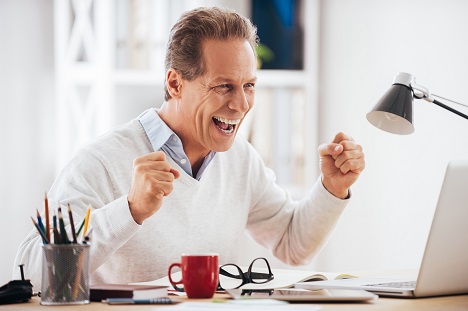 He snored loudly, pretending to be asleep.
I then told him about Raytheon (NYSE: RTX). The government never gets tired of spending money on new toys for the military.
"C'mon, Marc… give me something exciting," he demanded.
"Okay, how about Digital Realty Trust (NYSE: DLR)?"
I explained that this company is a real estate investment trust that rents out shelf space to household-name companies to place their servers. It generates a ton of cash and paid a nice dividend at the time.
"Booorrrring!!!" he cried.
Had he invested in those companies, he wouldn't have thought they were boring at all. Texas Instruments is up nearly 500% since I recommended it, and both Raytheon and Digital Realty Trust have nearly quadrupled.
My friend wanted something tiny that could really move.
There's a misperception in the market that low-priced stocks can move faster than high-priced stocks.
Tell that to anyone who bought Tesla (Nasdaq: TSLA) for $100 earlier this year or anyone who bought MercadoLibre (Nasdaq: MELI) for $500. They'll laugh in your face. Tesla is now at more than $700, and MercadoLibre is at more than $1,600.
Still, there is something exciting about owning a lot of shares of a low-priced, very small company. And when tiny companies move, they can move fast.
Disclaimer: Nothing published by Wealthy Retirement should be considered personalized investment advice. Although our employees may answer your general customer service questions, they are not ...
more