George Floyd Memorial Day
Two representative Chinese replies to that tweet: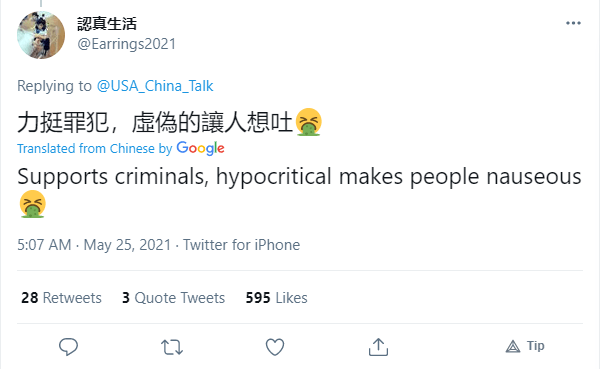 and,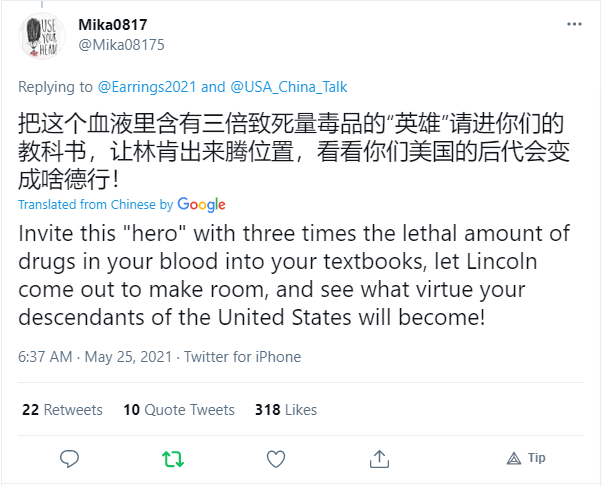 To wrap things up on a positive note below is a quick follow-up on a few of the Bitcoin-related names we mentioned here last week.
Another Strong Day For Bitcoin Names
In a previous post (Wall Street Considers "The Flippening"), we mentioned that we had two Bitcoin-related names in our top ten on Friday.
Despite the crypto crash, we still had a couple of crypto-related stocks in the top ten of our daily ranking on Friday, Riot Blockchain (RIOT), and Silvergate Capital (SI).

Screen capture via Portfolio Armor as of 5/21/2021.
In our follow-up post on Tuesday (Bitcoin's Plunge Protection Team), we mentioned that shares of RIOT were up 13.6% on Monday. They were up another 9.9% on Wednesday. As of Wednesday's close, they were up 21% since appearing in our top ten on Friday.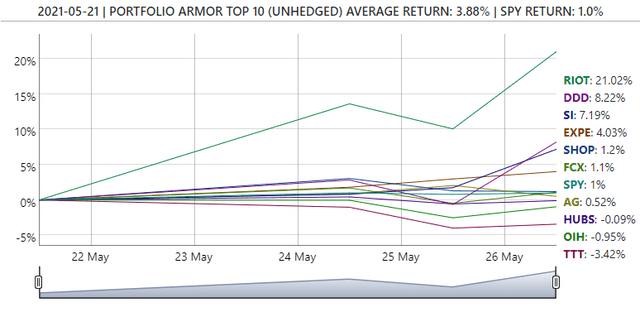 Our other Bitcoin-related name from last Friday, Silvergate Capital, was up 7.19%.
Finally, another Bitcoin-related name we mentioned last week (Ideas For Bitcoin Bulls), CleanSpark (CLSK), was up 11.9% Wednesday.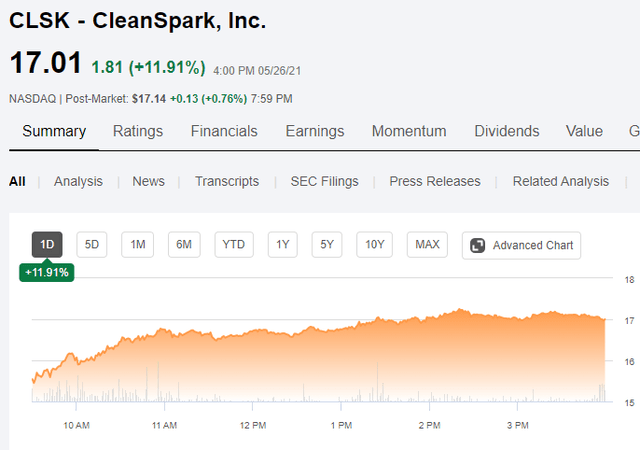 Given the crazy crypto volatility recently, we continue to recommend investors long these names consider hedging them. You can use our website or our iPhone app to find optimal hedges on each of these names.
Disclaimer: The Portfolio Armor system is a potentially useful tool but like all tools, it is not designed to replace the services of a licensed financial advisor or your own independent ...
more